33p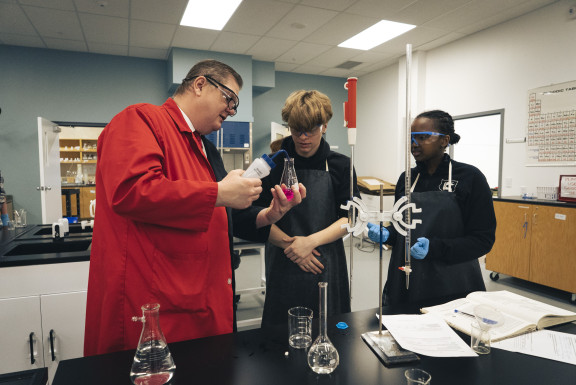 Advanced Placement Courses
Brentwood's versatile timetable allows students at any grade level to take advantage of the many Advanced Placement (AP) options offered at the School.
These courses are designed by the US-based College Board and provide a curriculum equivalent to first-year university-level courses. Over 1,000 post-secondary institutions in the USA and Canada regularly grant advanced placement into a second-year course, or first-year course credit, to students achieving AP examination results of 4 or higher.
The exam associated with each course occurs in the first two weeks of May and students commit to writing the exam by enrolling in the course. In the case of biology and chemistry, students begin their journey to AP at the Grade 11 level and complete the course in Grade 12.