33p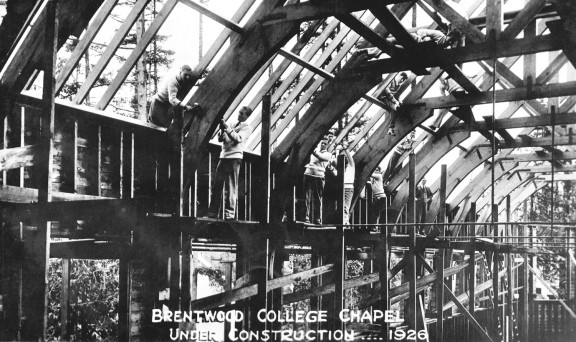 Centenary - Established in 1923
The 100th anniversary of the founding of Brentwood College School is an opportunity for us to reflect on the accomplishments and development of our school, our philosophy, and our future goals. In 1923, nestled in Brentwood Bay, a higher standard was set for the educational experience in British Columbia. Rooted in the past, and reaching for the future, Brentwood's vision is to set the standard globally for inspirational and transformative learning.
66p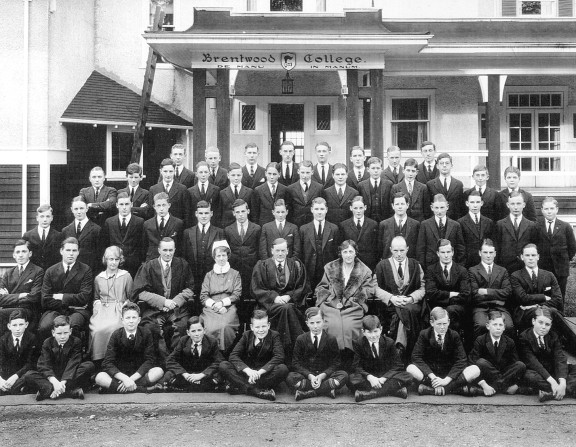 Passing The Torch
From its humble beginnings in a refurbished hotel with an initial enrolment of fifty boys and a staff of six, the School nonetheless gained an enviable reputation through outstanding academic and athletic results. As our first Headmaster, Mr. H. P. Hope, stated on September 12, 1923:
Be true to our ideals
Guard our Honour
Set high our standards of excellence
Then
When your time comes to hand on the
Torch you may feel justly proud
In having played your part
In the founding of Brentwood
100th Anniversary
Since that time, Brentwood has fostered a long tradition of seeking new and innovative ways to enhance learning and leadership for each student. Our community has been responsive to the changing needs of our world, continuing to evolve—on the foundation of our shared values of Grit + Joy. The past is seamlessly connected to where the School is headed tomorrow.
We will mark the 100th Anniversary of the founding of our beloved school during the 2023/24 school year and we invite you to join us in celebrating the Brentwood Centenary as we enter a new century of innovation, leadership, and passion for pushing ourselves outside our comfort zone and into incredible new experiences.
Throughout our community—both on campus and via events across the globe—we will come together as a family, to celebrate and to look to the future!