3D Art & Sculpture
For those that love to create with tangible objects, 3D Art & Sculpture is an incredibly diverse and expressive program. Working with cardboard and wood, cement, clay, and everything in between, our students will only be limited by their imagination.
Our instructors are accomplished professionals in their own right and teach our students the value of the design process. Each term, students will explore a new topic—working with both traditional and abstract concepts.
75p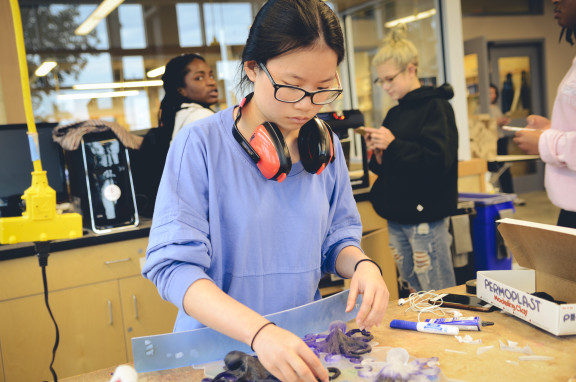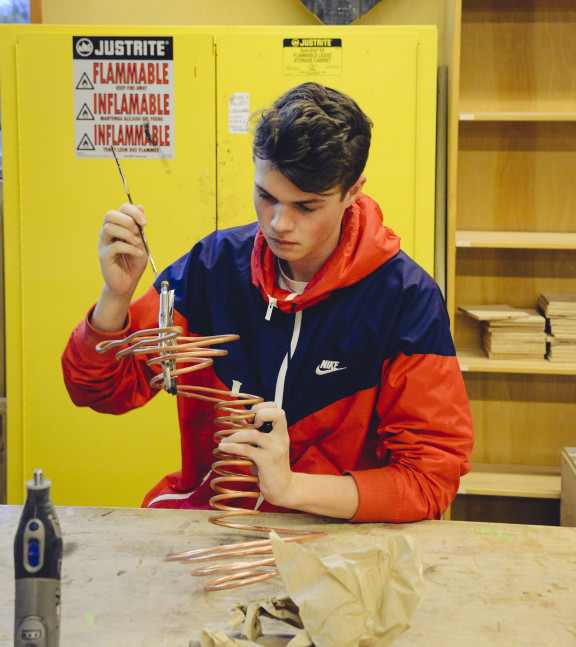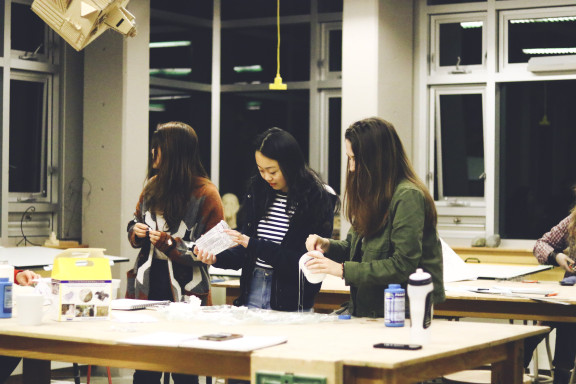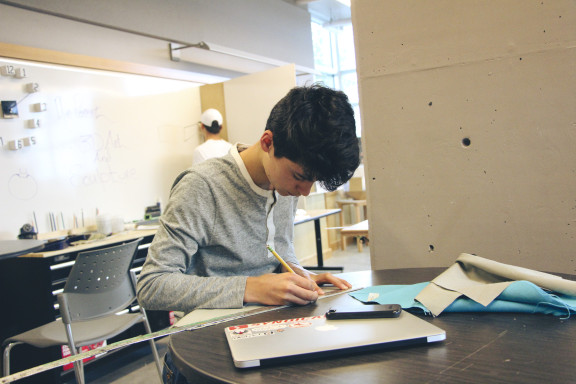 Oceanfront views provide inspiration from inside the Brentwood 3D Art & Sculpture Studio, as well as the opportunity to get outside and walk along the beach to provoke even more locally rooted and contextualised designs. The studio is equipped with all the tools and space required for our classes to engage in the skillful art of multi-media sculpture and even complete beginners may find that they have an aptitude for this art form that surprises them.
Students' finished projects are showcased around campus—with a central focus for public exhibits taking place in the main entrance gallery of the Centre for Arts and Humanities.