Rowing
What started as an inclination for a boarding school situated at the ocean's edge (both at the original Brentwood Bay campus of the 1920s, and again at our current location) grew to become a competitive strength and cultural mainstay over many years. Today, with 24 Olympians in the sport from among our alumni—four of those Olympic Gold Medalists—and an increasing number of younger rowers medalling at regional and national events, the table is set for an era of increasing strength and exciting opportunity for students to test their mettle and find a true sense of collaboration and camaraderie in this unique sport.
100p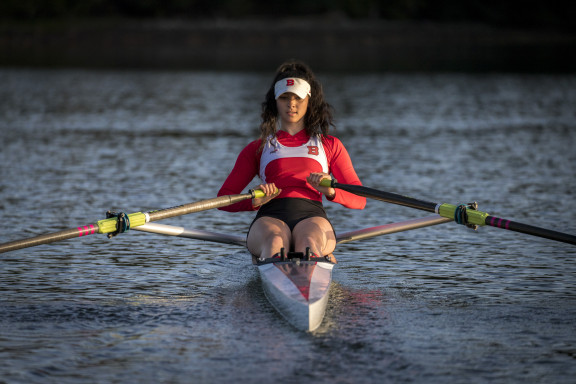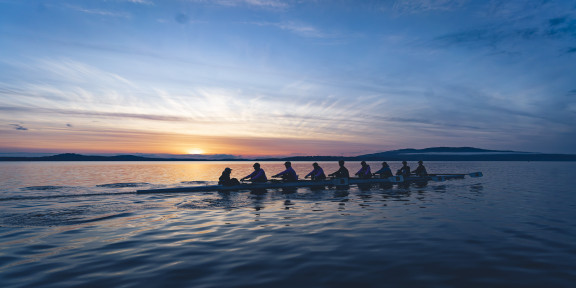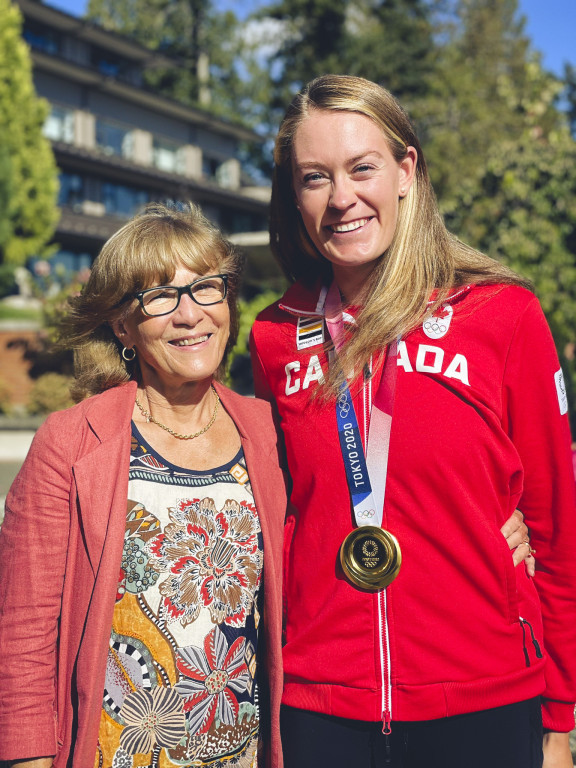 The rowing program welcomes athletes of all skill levels—whether they are aiming for Olympic success or simply wanting to try out this exciting sport for the first time, there is something for everyone.
The Brentwood Rowing Program today is led by four-time Olympian David Calder (Privett '96), an Old Brentonian (alum) who has returned to the School to lead as a key member of the staff.
100p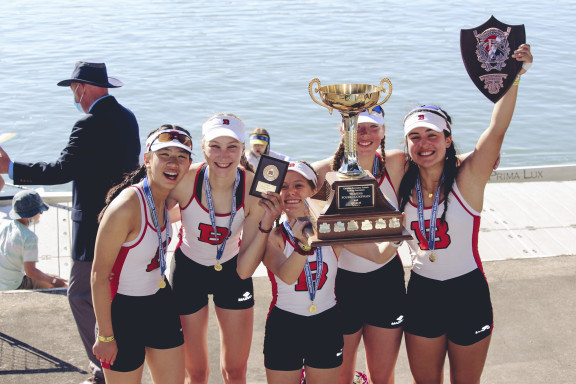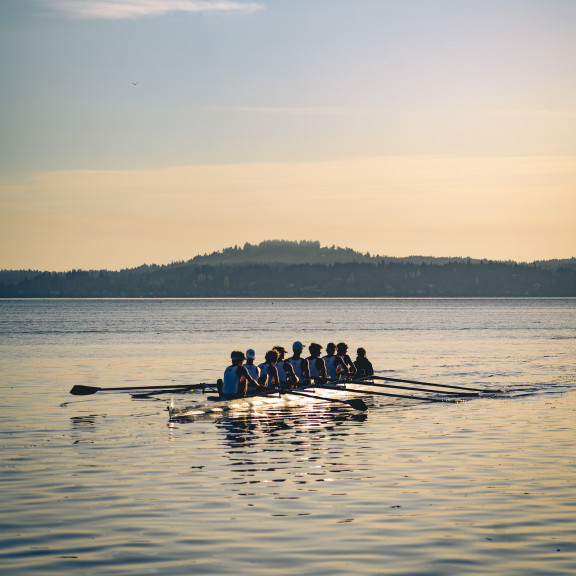 Brentwood's oceanfront campus is the perfect venue for our students to experience the magic of rowing. There are few experiences that can compete with a morning practice as the sun rises over the still waters of Mill Bay. Further highlights of the rowing program include the exhilarating roar of the crowd as teams race down our shoreline when we host the annual Brentwood International Regatta or the thrill of competing at the Canadian Secondary Schools Rowing Association Championships (CSSRAs) in St. Catharines, Ontario—where Brentwood crews earned a record 7 Gold Medals in 2023.
Rowing Details & Schedule
At Brentwood, the Rowing Program has a wider variety of blocks available to its participants and can be taken during arts afternoons. Training throughout the year culminates in the competitive spring term where our crews travel to regional and potentially national regattas. The top members of the program will potentially have additional opportunities to attend such prestigious events as the Head of the Charles, Windermere Cup, and Royal English Henley.
50p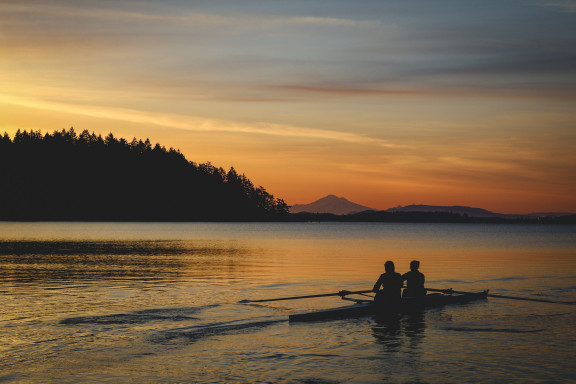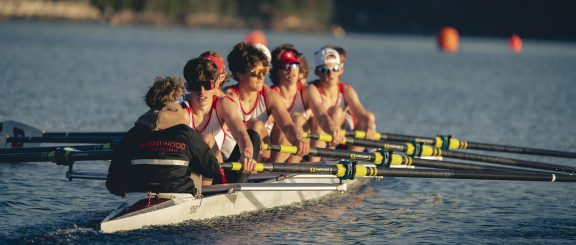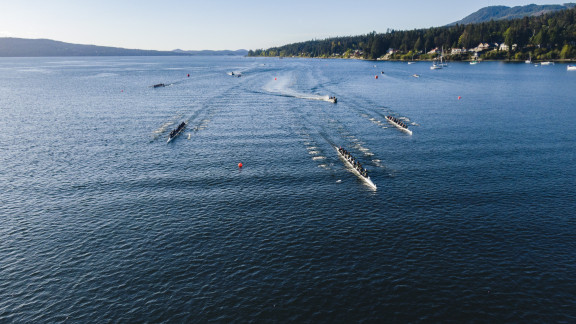 100p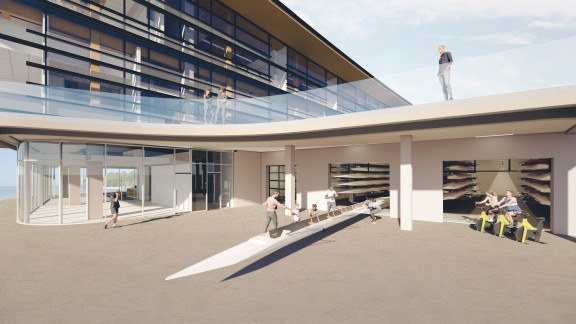 New Boathouse
Launching directly off the Brentwood campus waterfront, our rowers train in the waters surrounding Mill Bay. Coming in 2024, our new boathouse will be a leading-edge facility to further support our crews both on and off the water.