Rugby
Brentwood Rugby has a rich history, with origins that reach back to the founding of the School in 1923 as well as to the first head of school at our Mill Bay campus (David Mackenzie, Head of School 1961-76)—an accomplished and passionate player of the sport.
This program is inclusive and founded on respect—welcoming students of all skill levels. Players flourish, with Brentwood proud to have nurtured many university, professional, and international competitors—including an alum who played for South Korea at the Tokyo 2020 Olympics.
100p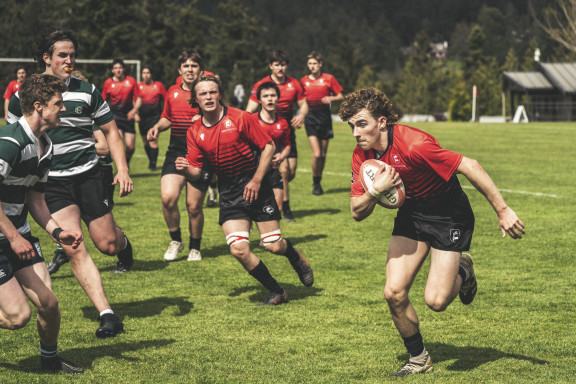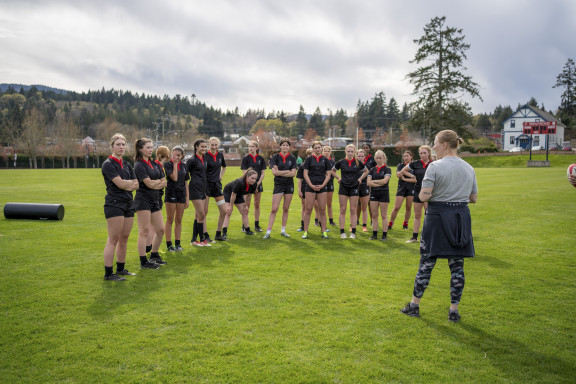 Our experienced coaches develop players of all ages and skill levels, building a strong culture focused on respect for teammates, opponents, and officials. With connections at several universities, our female players have been successful at the post-secondary level for many years.
Students train throughout the year in rugby, building towards their competitive season in the spring. Both squads regularly qualify for the provincial championships in May, where the Boys' First XV has finished in the top three in three out of four years at Provincials and the Girls' First XV finished 7th in 2022.
100p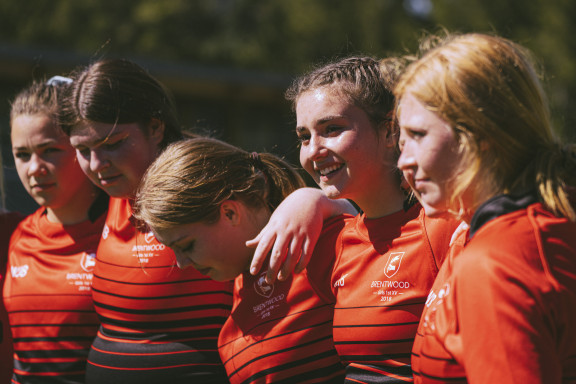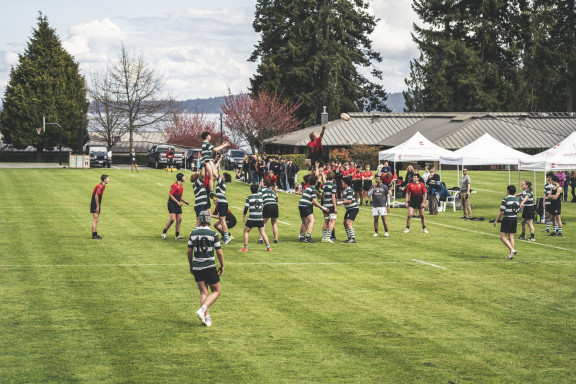 Brentwood also competes in Rugby 7s. This fast-paced competition has been a great addition to the program, allowing more players to find success in different areas of the game.
During the year, our rugby players ​​follow a comprehensive Strength & Conditioning program in preparation for their competitive season. The Strength & Conditioning Centre and Hardy Cardio Room are outfitted with the latest weights and cardio equipment—where our full-time conditioning coaches develop specialized, sport-specific training programs to help elevate Brentwood athletes to the next level.
50p