33p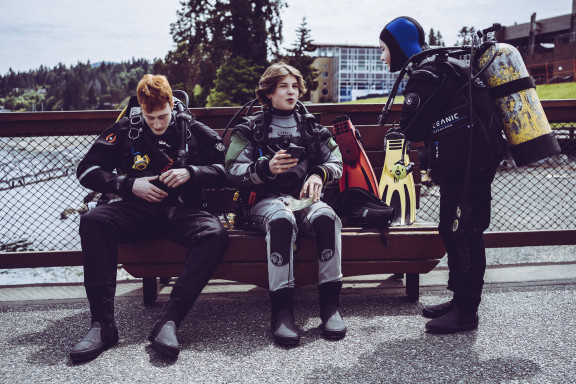 Open Water SCUBA Diving
An exciting offering in Brentwood Athletics, Open Water SCUBA Diving, has been embraced at the School and the future of this program is teeming with life and depth.
This program supports novice SCUBA divers and advanced athletes alike. Recently, the majority of Brentwood students in this course completed their PADI Open Water Diver Certification, and a few completed their Advanced Open Water Certification.
100p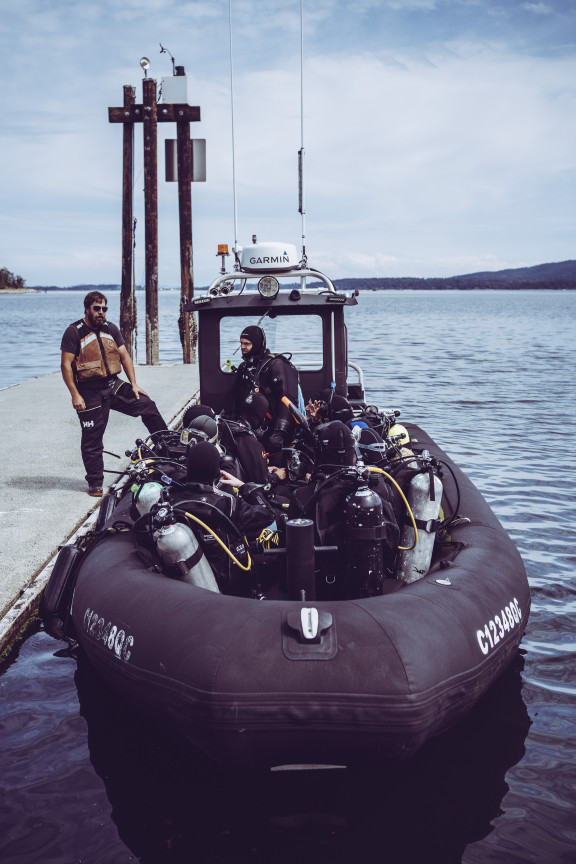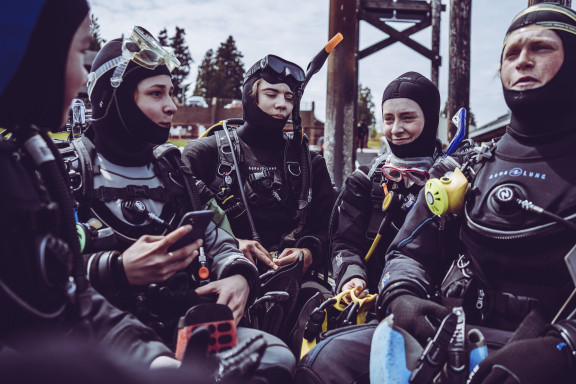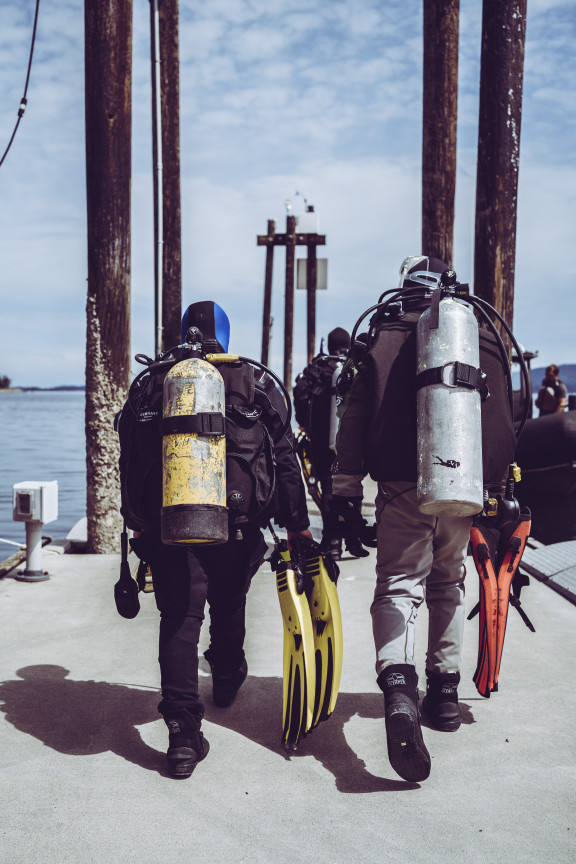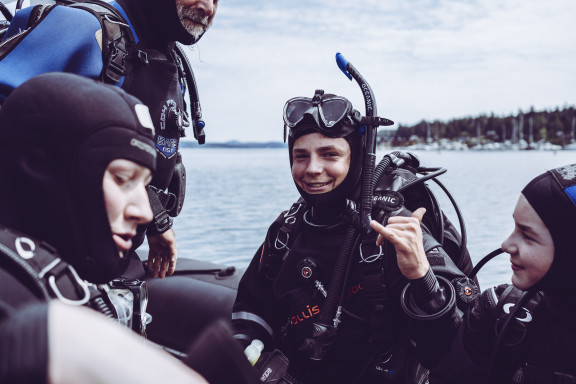 Training begins with a visit to an indoor pool and several in-class sessions—including demonstrations and a guest speaker known for advocating for women as professional SCUBA divers. From there, the group will move into open water ocean dives off the Brentwood campus oceanfront docks, as well as in other interesting nearby beach areas. Boat dives are offered, as well, and the whole program wraps up with a delicious crab roast on the beach at the end of the spring term.
Brentwood SCUBA encourages wonderment, exploration, and conservation throughout the program and considers the ocean at our doorstep to be the best possible lab, playground, and classroom.