Strength & Conditioning
Brentwood Strength & Conditioning (S&C) is a voluntary training opportunity that students typically take during their free arts blocks on Monday, Wednesday, and Friday afternoons in addition to their main sport for each term. The program takes full advantage of the outstanding facilities in the Eldon and Anne Foote Athletic Centre.
66p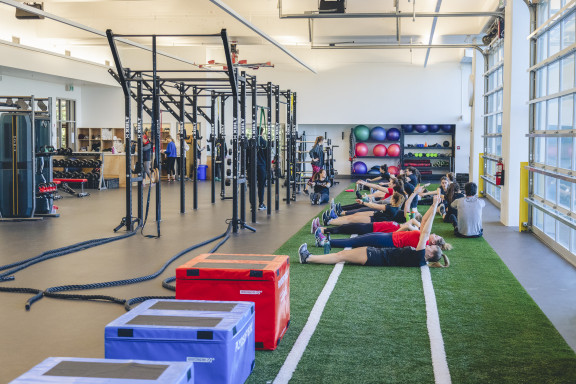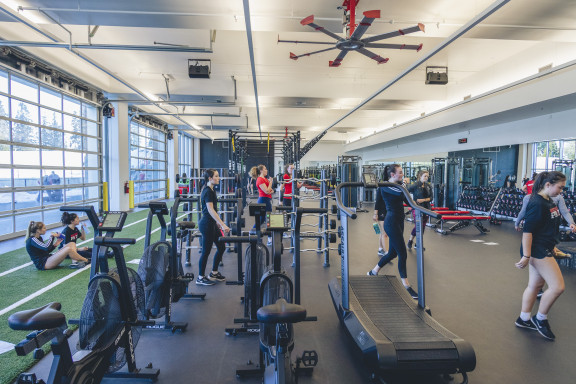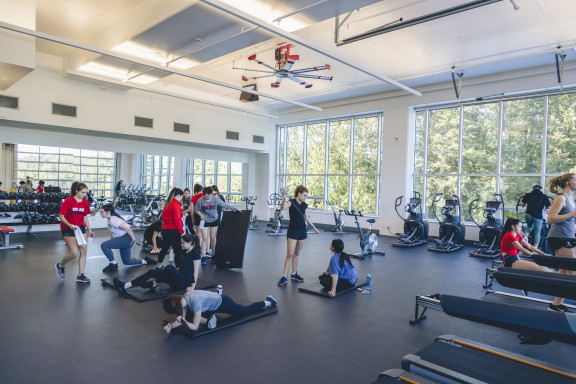 Our Strength & Conditioning coaches develop life-long athletes by providing a strong foundation of physical literacy through strength and movement. We aim to educate about the benefits of training to promote confidence, injury prevention, and to strive towards peak performance. We ensure safe techniques are taught first, then advance students through our S&C offerings based on their skill level and goals. Brentwood offers programs for all levels, from novice to elite athlete—no one is left behind. Sport-specific programming based on individual and team goals will be taken into consideration, as well as when an athlete should peak for their competitive season. Each student is different and everyone cannot fit into the same 'box', so program adjustments are made as required to enable each student to reach their full potential.