33p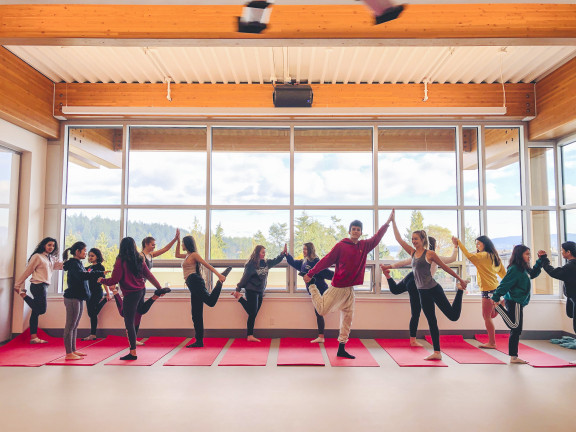 Dynamic Movement Yoga
Dynamic Movement Yoga is based on the classic yoga poses combined with core-strengthening exercises and dynamic movement that focuses on deep breathing and increasing body awareness and mindfulness. The mix of strength and flexibility exercises makes it a well-balanced workout that can be adjusted to every fitness level.
75p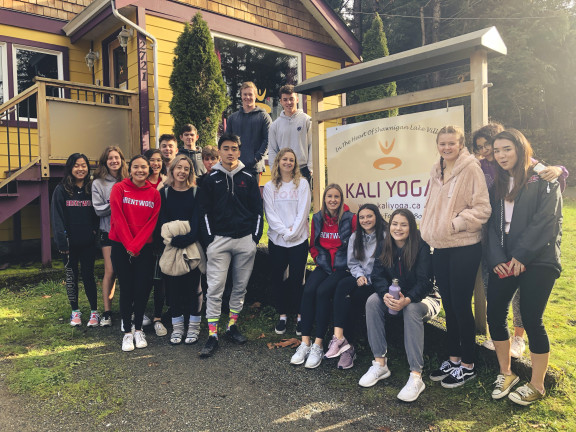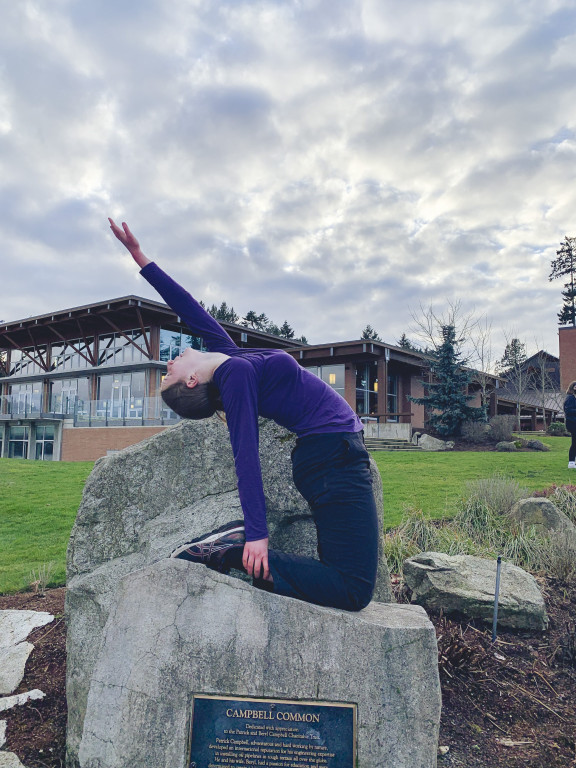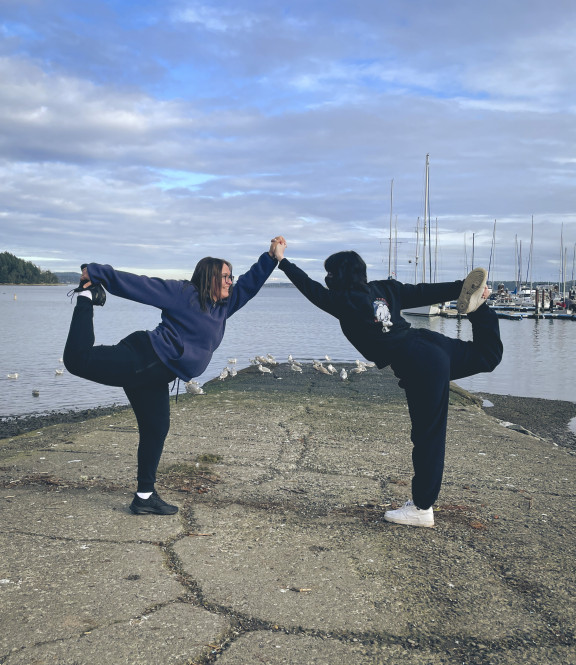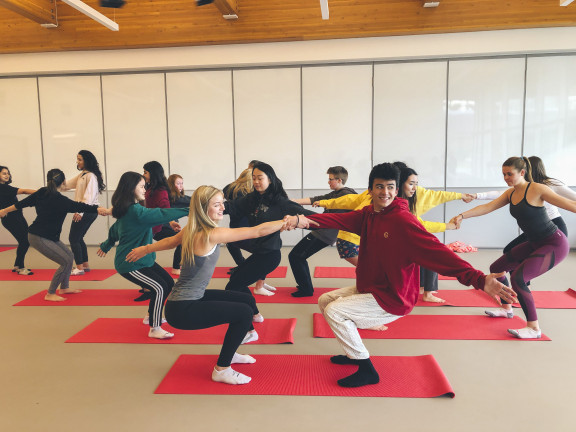 Yoga as a practice is a great non-competitive alternative or complement to other sport activities and can enhance athletic performance and academic achievement through conscious breathing, mindfulness, relaxation, and mental focusing techniques—as well as helping students to recover from injury.
Yoga takes place year-round at Brentwood, with classes taking full advantage of the sunny weather in the fall and spring—holding sessions outdoors on the waterfront amphitheatre and Campbell Commons spaces. The multi-purpose rooms of the Foote Athletic Centre provide bright and spacious areas for our indoor classes.