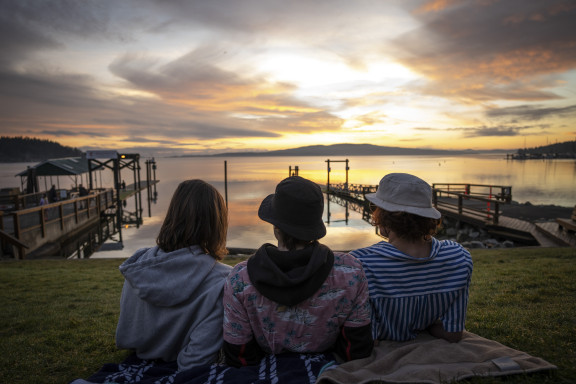 Boarding
The Brentwood boarding experience builds meaningful relationships, develops well-rounded individuals, and delivers the collective experience of grit and joy.
While full-time boarding might be new to many of our students, it opens many opportunities to learn and grow. Families can be assured that the care and dedication we have in supporting one another extends to every part of student life—and that students who embrace this opportunity walk away with the richest rewards.
Connection Through Boarding
Each student and staff member at Brentwood is connected to one of our eight boarding houses.A healthy pride and instant camaraderie develop with this arrangement, along with a level of immersion and engagement that is uniquely enabled by the fact that Brentwood has over 80% of its student population boarding full-time.
For our students, day and boarding alike, the house they belong to becomes their second family.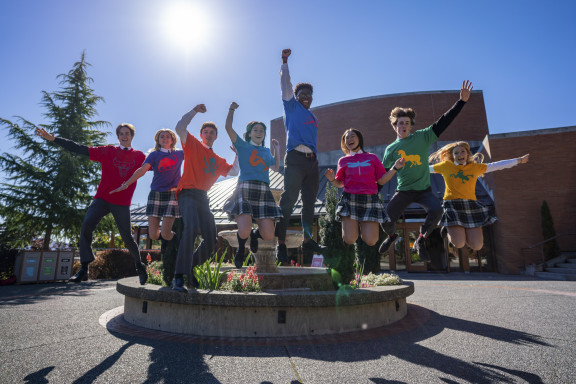 66p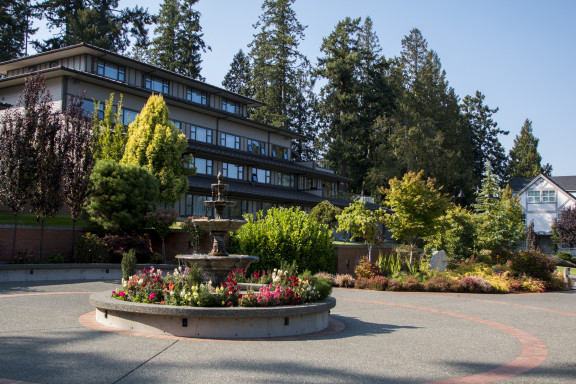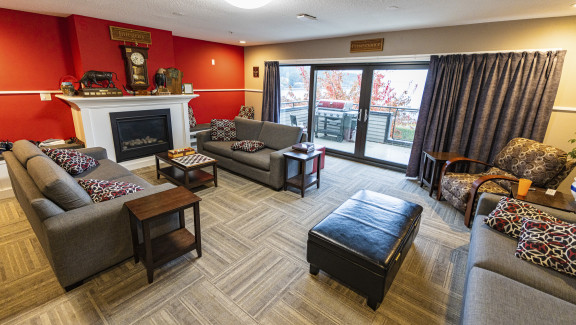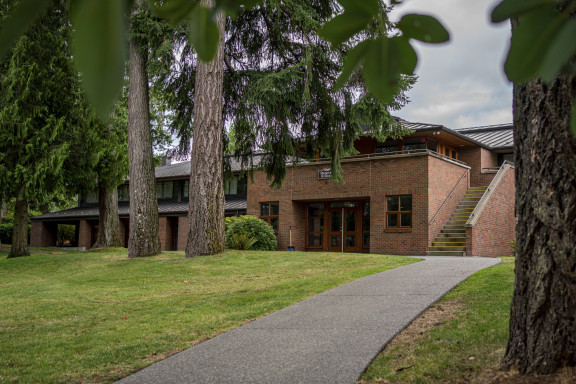 Boarding Houses
There are eight boarding houses at Brentwood—Hope, Allard, Mackenzie, Alexandra, Privett, Rogers, Ellis, and Whittall. All are centrally situated on campus and in close proximity to each other, allowing easy access to varying commitments and ample opportunities to connect with friends and siblings. Houseparents and Assistant Houseparents occupy adjoining suites in each of the houses, with their families.
These buildings are designed to support a sense of community and togetherness and include conveniences such as WiFi and comfortable furnishings—with shared kitchen areas, televisions, and common areas for socializing with friends from other houses. While the structural design may differ slightly in each building, the layout of every house is communal and connected. Each house has its own character and unique traditions that inspire pride and loyalty while fostering lifelong friendships.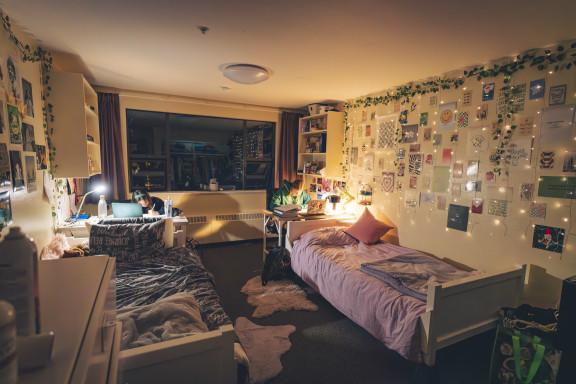 Dorms & Roommates
Each student is assigned a roommate, usually in the same grade, with whom they share a dorm room throughout the year. Students are allowed to arrange the furniture and decorate their rooms with their own personal style.
Colourful and creative dorm rooms can be seen in each of the eight boarding houses.
Students are kept accountable for tidying their own rooms as they take part in daily and weekly room inspections. Although it may seem like an annoyance for teenagers to keep a clean room week to week, many learn to enjoy the pride that comes with this responsibility, and some even write to the School from university and beyond telling us they maintain the same habits after they leave Brentwood.
75p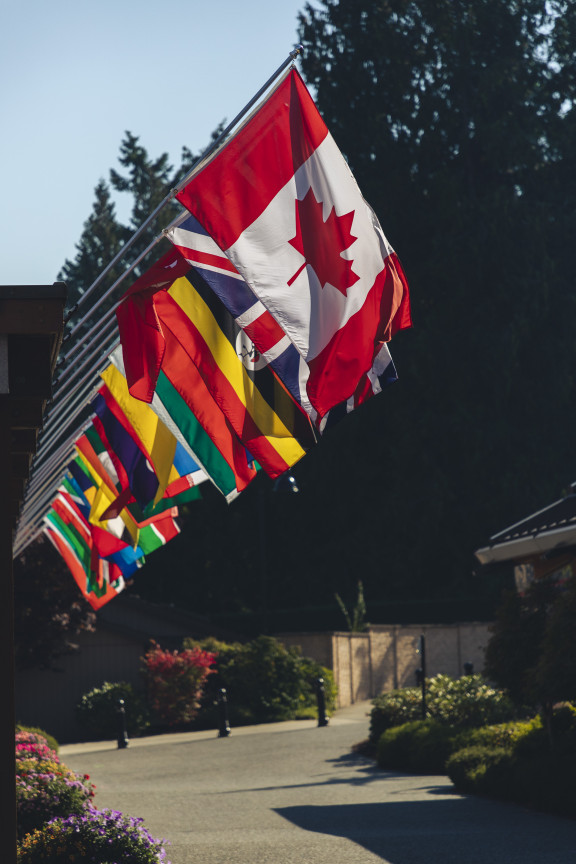 Canadian Experience, Diverse Population
Brentwood is one of Canada's largest full-time co-ed boarding schools, providing a Canadian experience with a diverse international student body. Of our 555 students for the 2022/23 school year, 25% are from countries outside of North America, representing over 50 different nationalities.
Student Nationalities
Andorra - 1
Antigua and Barbuda- 1
Australia - 9
Austria – 4
Bahamas - 1
Barbados - 1
Bermuda - 1
Brazil - 1
Canada - 361
Cayman Islands - 1
China - 3
Czech Republic - 2
Egypt - 1
England - 6
Ethiopia - 1
France - 1
Germany - 15
India - 4
Indonesia - 1
Iran - 1
Italy - 2
Japan - 8
Jordan - 1
Hong Kong - 4
Ireland - 2
Kenya - 3

Malaysia - 3
Marshall Islands (US) - 1
Mexico - 8
Mongolia - 1
Netherlands - 1
Nigeria - 3
Philippines - 3
Poland - 2
Russia - 2
Saudi Arabia - 3
Scotland - 2
Singapore - 3
Slovakia - 2
South Africa - 1
South Korea - 7
Spain - 5
Switzerland - 1
Taiwan - 2
Thailand - 2
Trinidad - 1
Türkiye - 1
United States of America - 52
Uganda - 2
Vietnam - 5
Virgin Islands - 1
Zimbabwe -1
100p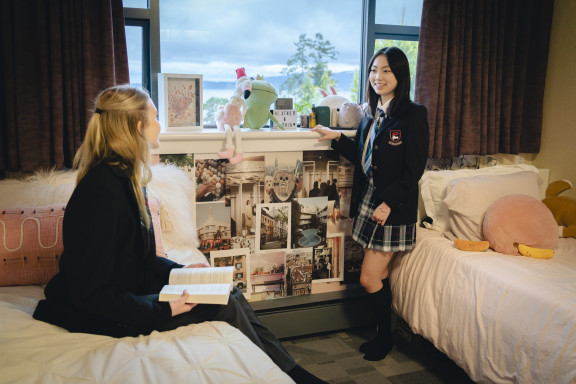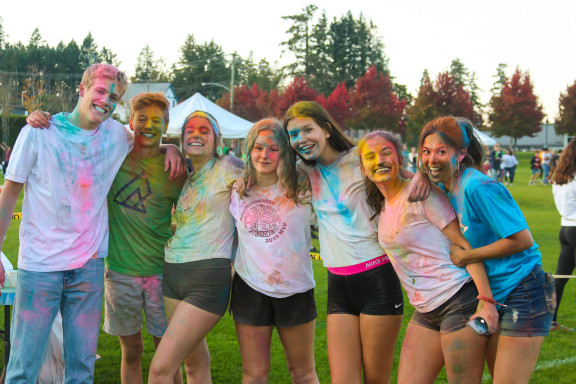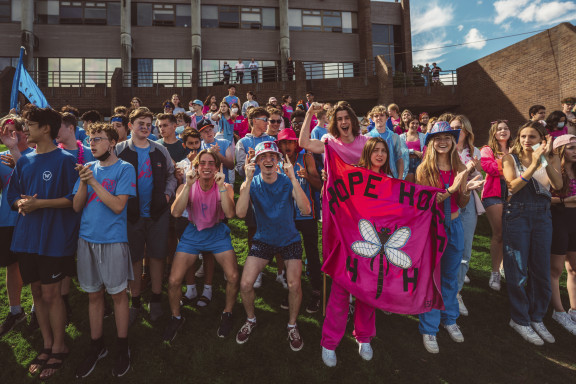 Why Boarding?
Living with roommates in a new environment presents its share of challenges, but we quickly see the grit component of our core values emerge as students learn to advocate for themselves and navigate relationships with humility, honesty, and open communication. And for every challenge they face, the joy the house experiences together as they learn to navigate those twists and turns is amplified. A strong kinship is naturally developed through the everyday gatherings in the house kitchen, the games and movie nights in the common rooms, and even through the simple act of brushing teeth together while unpacking the day before bed.
66p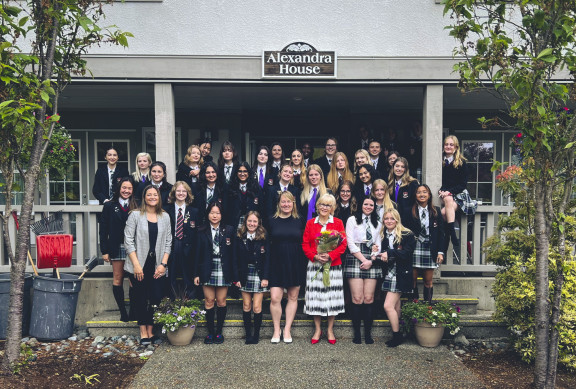 Houseparents
Each of our eight boarding houses has the guidance and leadership of Brentwood's dedicated and experienced Houseparents and Assistant Houseparents. The Houseparents form strong relationships with our students through everyday interactions and assist directly in overcoming challenges in students' lives. Brentwood's Houseparents provide the guidance and support required to raise 50-60 teenagers living together under one roof—creating a passionate, supportive, and caring house family. Many of our alumni maintain contact with their Houseparents long after they have graduated—another indication of how meaningful and impactful these relationships were during their time at the School.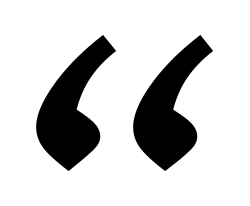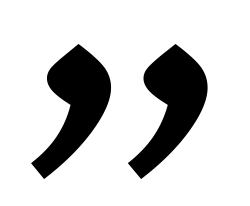 It takes a village to raise a child, and being part of the village as a Houseparent affords me the gift of getting to really know our students. We see each other at our best, our worst, our most vulnerable, our strongest. I get to help students learn about themselves and gain confidence in who they are. I get to help students strengthen their interpersonal skills as they navigate House, friend, teacher and roommate relationships.
Karen Hedquist
Houseparent of Hope House; English Teacher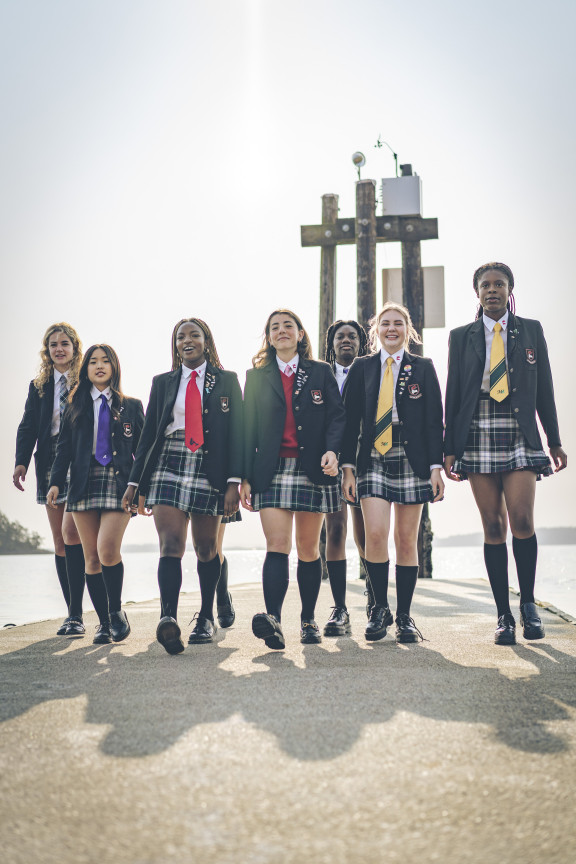 100p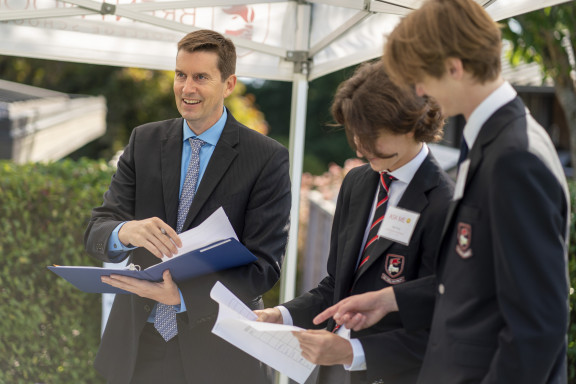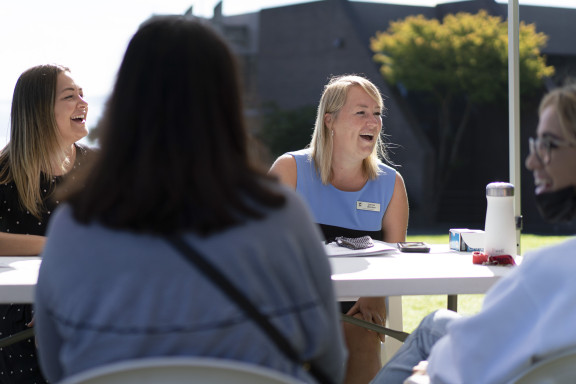 Continuity of Care
All house staff—Houseparents, Assistant Houseparents, Boarding Faculty Assistants (BFAs), and Advisors—are teachers, coaches, or, quite often, both. The ratio of staff to students is intentionally kept low, allowing greater opportunities for frequent connections and for building a deeper rapport.
All Brentwood teachers, including those that live off-campus, are scheduled to be a part of meals and study hours—to support our students, not only in their academics but also in their daily lives. Boarding Faculty Assistants are live-in teaching staff who assist the Houseparent and duty staff while serving as an additional adult within the house community—to ensure excellent duty of care through our evidence-based adult:student ratio.
The number of staff that have served five to upwards of 45 years at Brentwood—the amount of commitment, time, and personal investment offered by these individuals—is an important facet of our on-campus community. When asked why they continue here for so many years, the response is often very simple: "the students". The feeling is apparently mutual, as many former students also attest to the pivotal role that their former Houseparents, teachers, coaches, nurses, and support staff played in their adolescent years. They often remain in touch and visit these supportive adults on campus long after they graduate.
In addition to the staff on site, Grade 12 students also take on Prefect roles—where they mindfully ensure the inclusion of younger students in house activities and offer themselves as mentors to guide their housemates.
75p