33p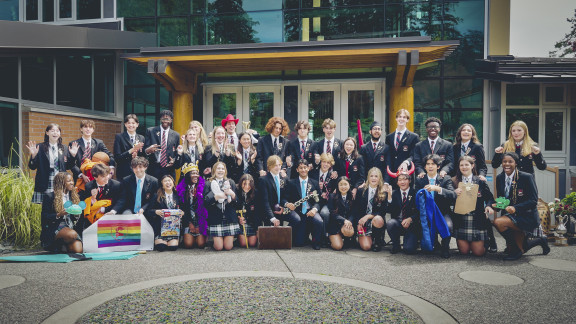 Leadership Through Service
Leadership at Brentwood is not about accolades or recognition. It is about service and creating a positive student culture.
As students transition to the senior grades, there is an expectation that they will give back to their school by engaging in leadership roles. Even prior to Grade 11 and Grade 12, there are multiple leadership opportunities for Brentwood students—from roles in the house to project-based roles in class—and most find that, once they've had a taste of this added responsibility, they want to continue to engage at this level.
66p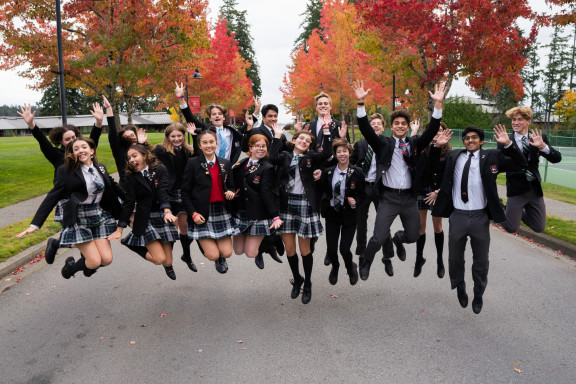 Student Executive Council
The Student Executive Council means the Head Prefect, three assistants to the Head Prefect, a House Captain for each of the eight houses, and a leader each for the Student Activities Committee, OMNI, B-Well, BEAT, and Grad Council groups.
The SEC meets weekly with the Head of School and two Deputy Heads, engaging in open talks about the current culture and temperament of the School. This group of student leaders is an important part of how Brentwood evolves, helping to shape the culture and direction the School takes—now, and into the future.
66p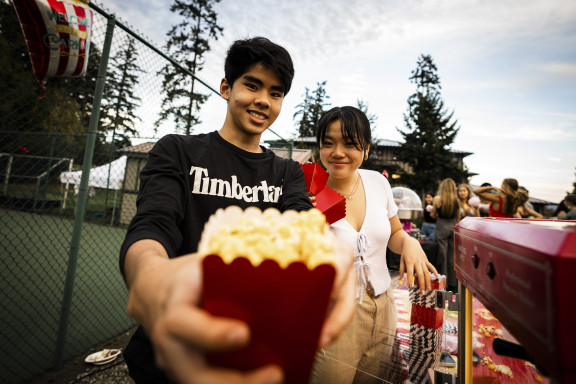 Student Activities Committee
This group initiates, plans, and hosts social and fundraising events both on and off campus. The SAC captain chairs weekly meetings and assigns leadership positions to the committee members to organise monthly social engagements, such as dances and our international dinners. The committee raises thousands of dollars each year for local organisations and other worthy causes, such as disaster-relief responses.
66p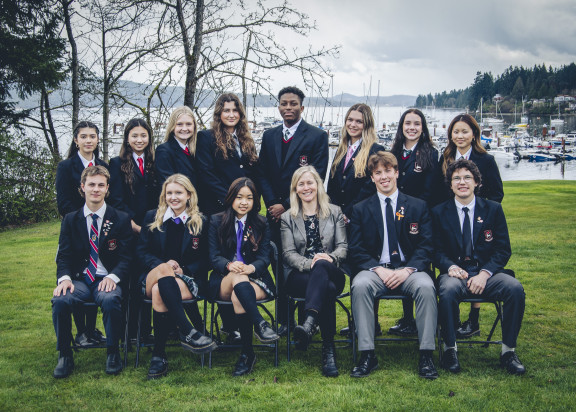 B-Well
B-Well is a program for Grade 11 and Grade 12 students who have completed voluntary peer-support training and who are truly passionate about wellness. With the important key message (caveat) that their priority at Brentwood is to be a student first, B-Well members develop and refine their mental wellness literacy in order to notice shifts and changes in their peers. Throughout the year, they organise and facilitate various B-Well events and activities, including, but not limited to: the Wellness Conference, volunteer community service, peer counselling, health awareness campaigns, and fundraising and service for local non-profit organizations.
66p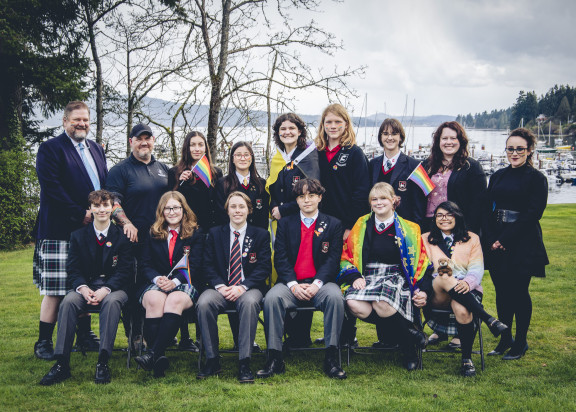 OMNI
Open-Minded Non-discriminatory Individuals come together to form OMNI, a group that supports our LGBTQIA2S+ community, and discusses the countless affirmative ways in which people choose to self-identify. The OMNI captain invites all students and staff to attend weekly meetings where student-facilitated discussions and presentations focus on topics such as gender identity and roles, race, religion, allyship, and any other issues or areas of interest that students wish to explore. Participation is non-committal and completely voluntary—with the intention of creating a safe and welcoming space for all.
66p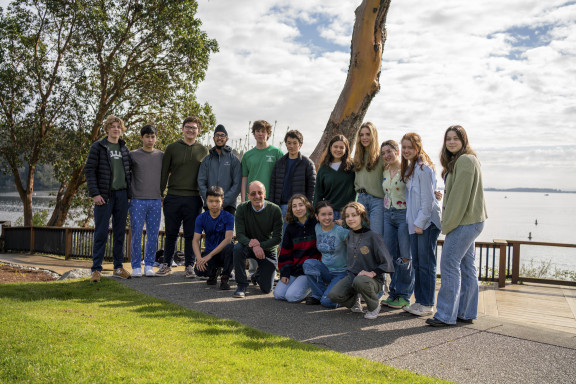 BEAT
The Brentwood Environmental Action Team works to create positive social, ecological, and economic change at our school and in our global and local environments. In partnership with our facilities managers, the team aims to incorporate sustainable decisions and solutions on campus. The program also creates great leadership and educational opportunities for its members by engaging the Brentwood community in developing awareness around environmental impacts and encouraging us all to practice sustainable behaviour.
100p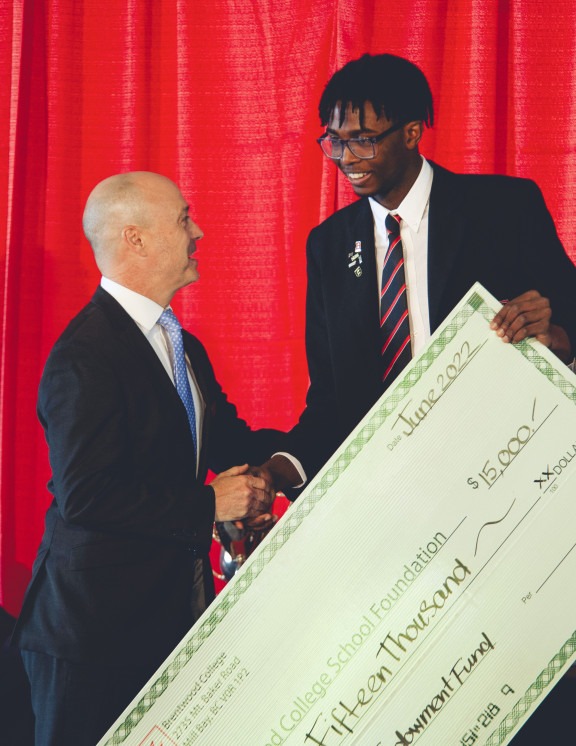 Grad Council
The Grad Council is led by the Grad Class President and is composed of proactive, approachable, and energetic members of the graduating class. Working in conjunction with the staff Grad Class Sponsor, the council organises and plans events for the entire grad class to enjoy. From dinners and dances, to dress-up weeks and beach fun fairs, the Grad Council is a crucial part of making our graduates' final student year at Brentwood a memorable and exciting experience.
66p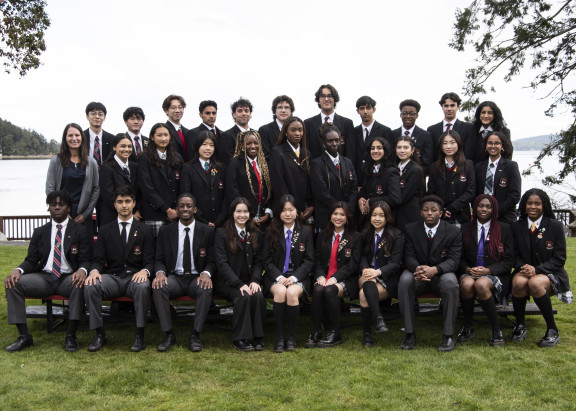 BIPOC
BIPOC (Black, Indigenous, People of Colour) is a student-led group that provides a time and space for students who identify as BIPOC to share their experiences. As well as weekly meetings that allow for discussion of important topics, students also look for ways to increase awareness and contribute to creating a more inclusive school community. These include presentations at assemblies and house meetings, campaigns for significant months such as Black History Month, and supporting students in the houses through the BIPOC Reps (senior students). Weekly meetings are most often for students who identify as BIPOC, with some meetings being open to all students who are interested.
75p