33p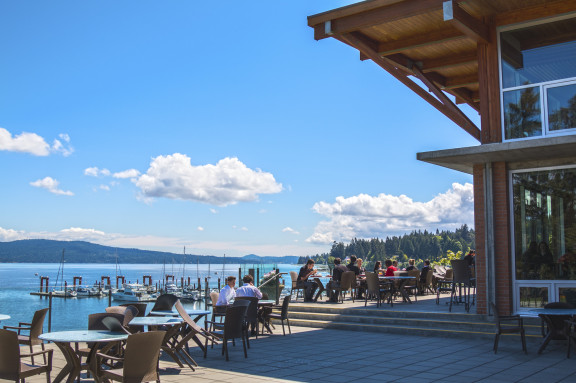 66p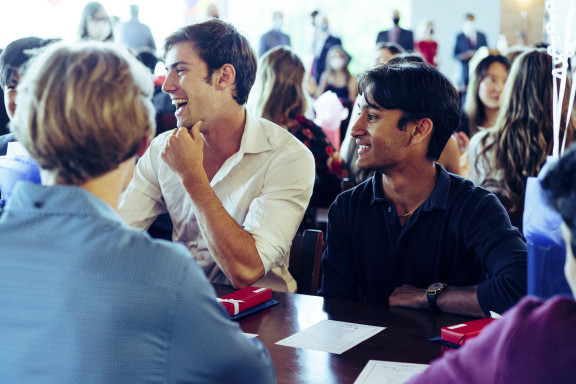 Student Services
While living on campus, our students have access to comforts they would expect to find at home, with additional benefits and supports.
Art and Mary Jane Crooks Hall is the hub for the majority of our student services—including the dining hall, itself, the Verda and Duncan McNeill Student Centre, Hospitality Services (Laundry, Housekeeping, and Custodial teams), Innovations (IT support), and the School Store. Elsewhere on campus, we have the Maeda Health Centre and our Transportation Team.
75p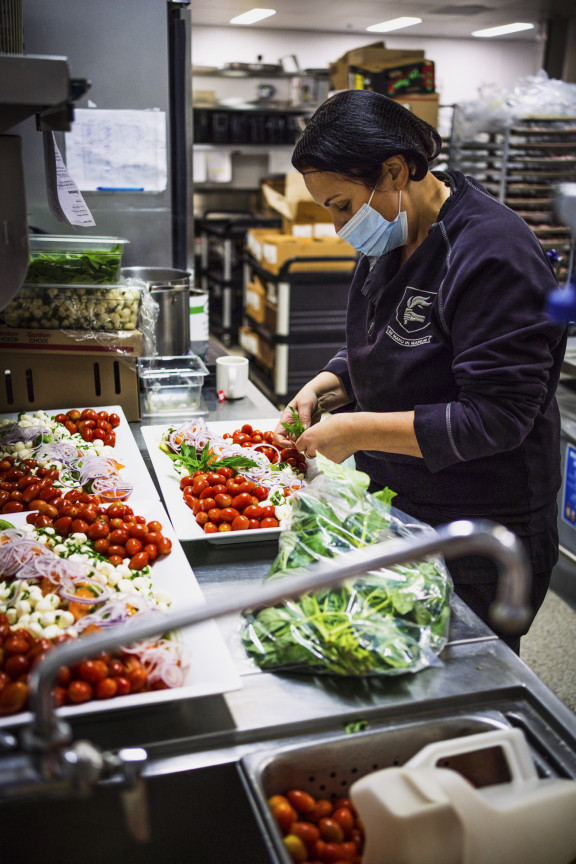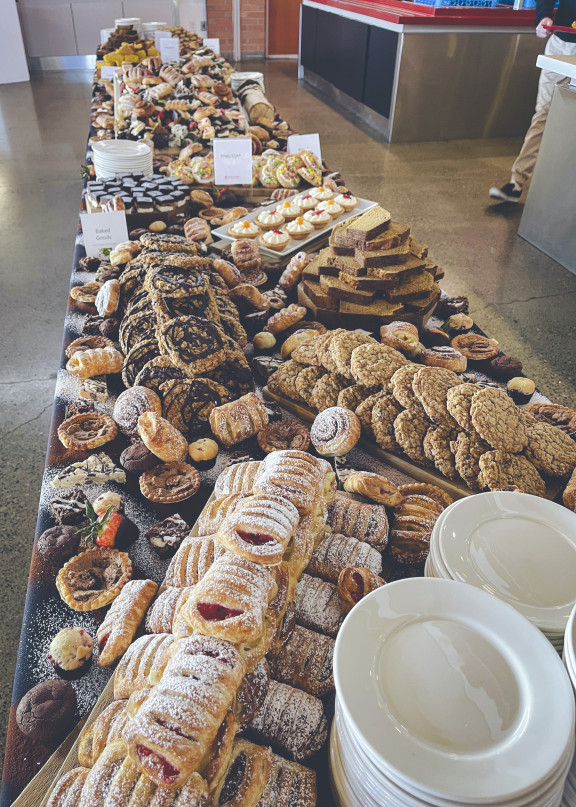 School trips and outings are often fueled by balanced and nutritious packed lunches. The Food Services Team also prepares a multitude of ethnic dishes for the international dinners organized by the Student Activities Committee—where cuisine from a single country is highlighted along with cultural information curated by students for students—an experienced shared by all in the vast, sunlit space of Crooks Dining Hall.
And for anyone needing that little extra, between-meals boost of energy, McNeill's Cafe offers an extensive for-purchase snack and beverage menu—a delightful selection of sweet and savoury baked goods and fresh specialty coffees, teas, and smoothies.
66p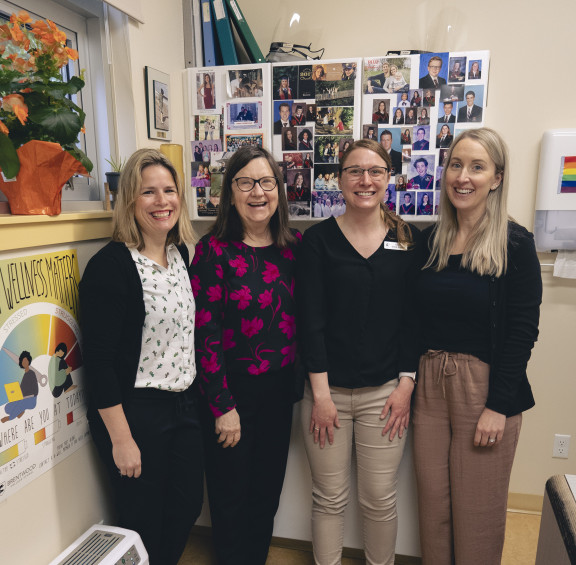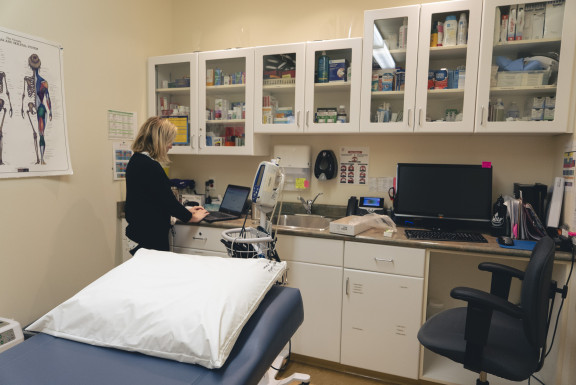 Health and Wellness
The Maeda Health Centre provides consultation, examination, and treatment for students through its talented and dedicated team. Brentwood's Head Nurse has served at the School for over 30 years and is a reassuring, caring leader for students and parents alike. She heads an experienced team of registered nurses, nurse practitioners, and medical office assistants—each of whom shares a passion for supporting our students through all aspects of their wellness.
Our medical office assistants can arrange appointments with external specialists, as well—such as dentists, orthodontists, and counsellors—in the nearby community. In the event of an emergency, we are within the service area of both the Cowichan District Hospital and the Victoria General Hospital. Students can feel that they may raise any health-related or personal issue at any time—in confidence and with ease.
66p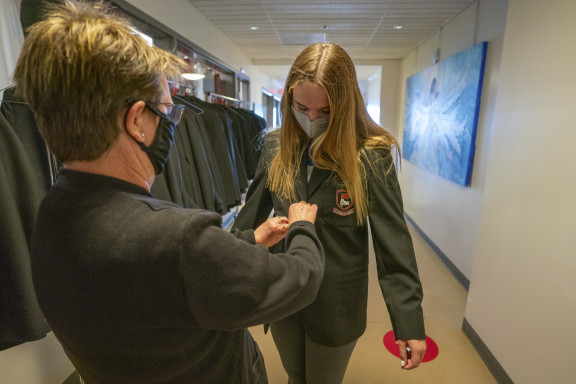 Hospitality Services
The School provides weekly laundry service for all boarding students. Dry cleaning, light mending, major repairs, and alterations to uniforms and other clothing can also be arranged through Hospitality Services—as the Laundry Team comprises several experienced in-house seamstresses and a dedicated, warm group of individuals who treat our students' belongings with parental care. Also based out of Crooks Hall and part of the same group, our Housekeeping Team works day and night to ensure the cleanliness and tidiness of building interiors throughout the entire campus, including the common spaces in our eight boarding houses.
100p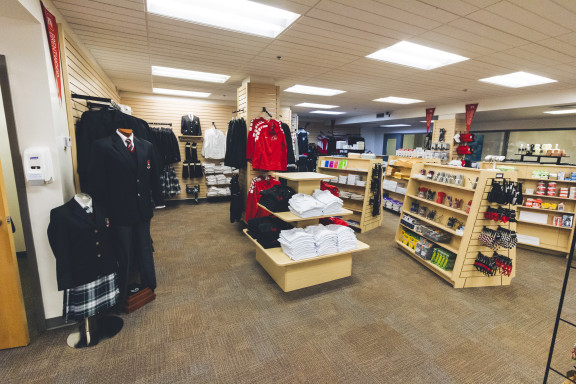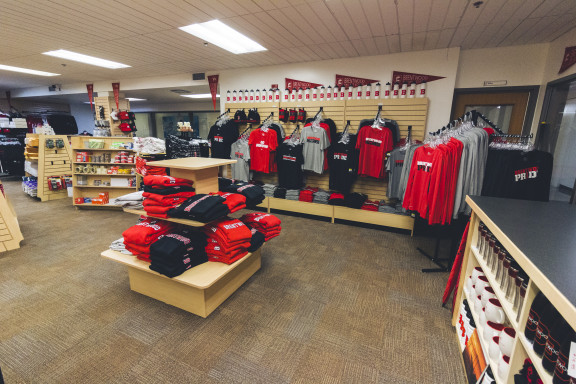 School Store
The School Store stocks a wide selection of school supplies, stationery, toiletries, and packaged snacks—as well as odds and ends such as travel mugs and chargers. The Store is the primary source of school uniform items and carries all required sportswear, along with Brentwood-branded casualwear. All items sold in the School Store can be charged to student accounts, so there is no need to carry cash. During Orientation Week, the staff will help new students with the selection and fitting of their uniform, athletic apparel, and house clothing—as well as any items they may need for the beginning of the year.
100p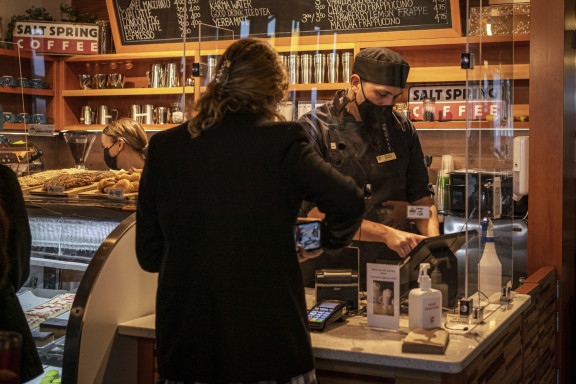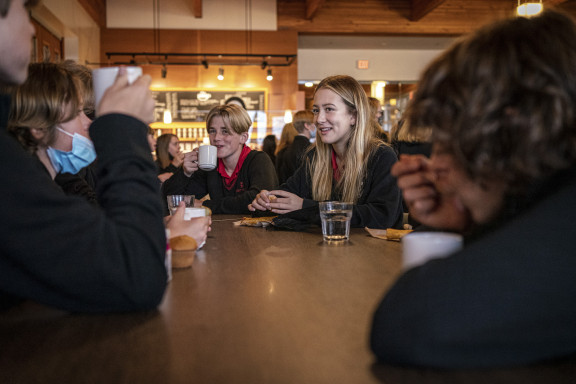 McNeill's Student Centre
The Verda and Duncan McNeill Student Centre is a dedicated space for everyone to spend time with friends and enjoy a drink or snack from the cafe. With a large-screen projector to watch the big game, interchangeable furniture, banquets, and a gas fireplace, McNeill's is a versatile meeting and study space and a hub of activity throughout the day. Students can also meet here to work on group projects or to relax with a sketchbook or favourite novel.
Information Technology
While the Innovations Team operates largely in the background–maintaining the smooth operation of the School's network infrastructure and day-to-day technological operations–students and staff are always welcome to email our Helpdesk or visit the IT office in the downstairs of Crooks Hall for in-person assistance with their computers and other devices. In the ever-evolving world of technology, it is comforting to know that prompt help is available with everything from software troubleshooting and device repair to 3D printing.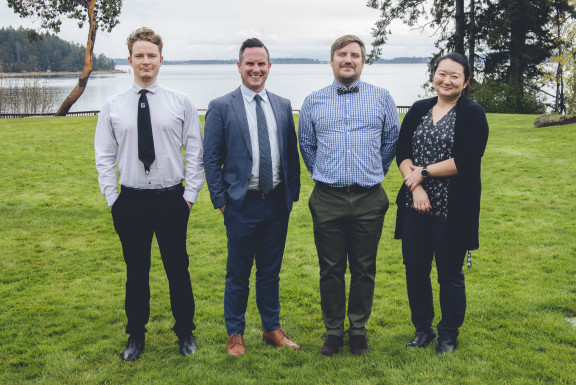 Travel
The Transportation Team assists families in getting students to and from major travel hubs, competitions, trips, events, and off-campus appointments. Our team of drivers take great pride in their interactions with the students and can often be found cheering on the sidelines during sporting events and theatre shows.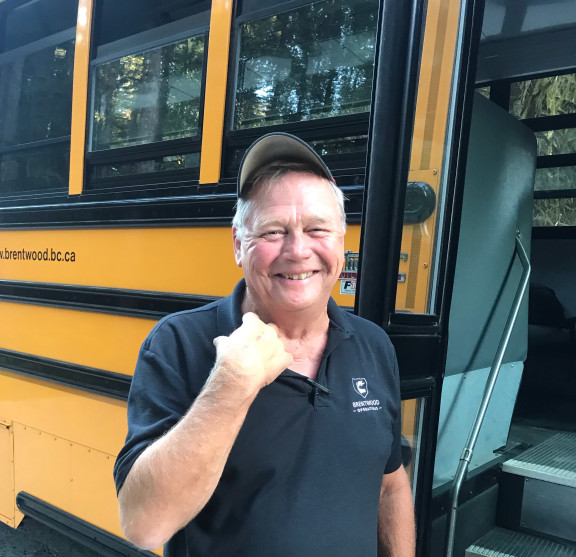 66p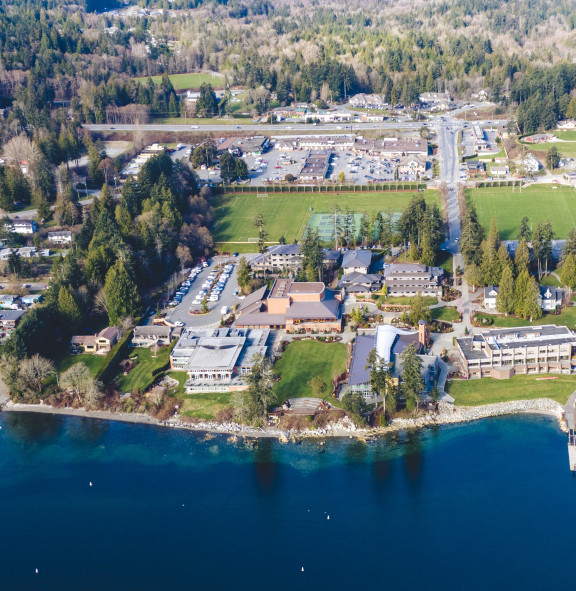 Nearby Amenities
Located across the street from the main gates of the School, Mill Bay Centre provides students with easy access to the local medical centre, pharmacy, cafes and shops, several banks, and a large grocery store. Affectionately known as "Uptown", this mini-mall with its quaint local charm offers our students access to several family-run retail shops and restaurants, as well. They can enjoy a coffee or sandwich at Brugo's Coffee House, ice cream at Mill Bay Softys, or delicious sashimi or yakisoba at Mill Bay Sushi. Very often, it's the owners and staff of these nearby establishments that come out to cheer for our students at public music and drama performances in the Killy Theatre or at sporting events like Brentwood Regatta.
75p