Volleyball
Brentwood College School's standard of excellence exists not only in the classroom, but also on the court. The quality of coaching, competitive nature, and supportive atmosphere in our Volleyball Program serve as a great example of this balance—where a diverse group can cultivate an all-around experience of trust, teamwork, and sportsmanship. We currently provide three junior girls' teams and two senior girls' teams, ranging in skill level and competitiveness. This system empowers students who have never touched a ball to have a chance at learning a new sport and allows experienced players to keep competing and improving, right to the collegiate level.
100p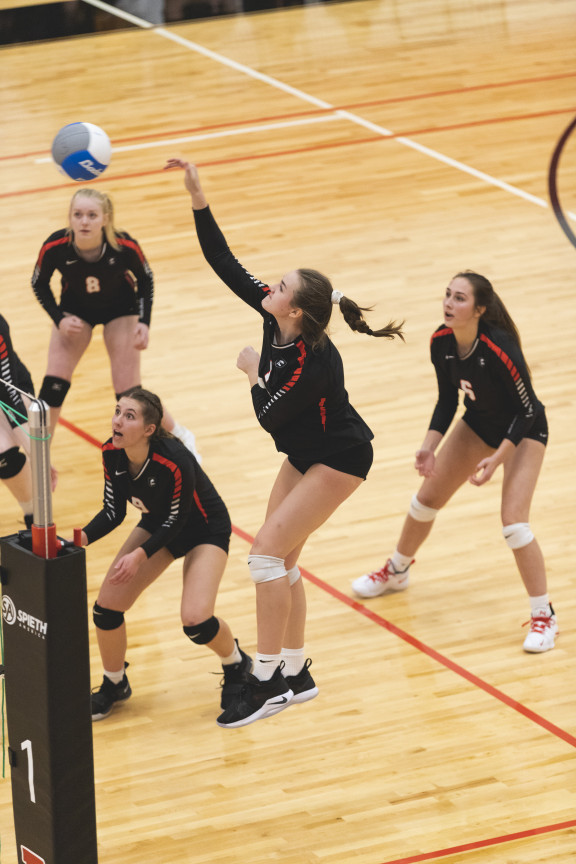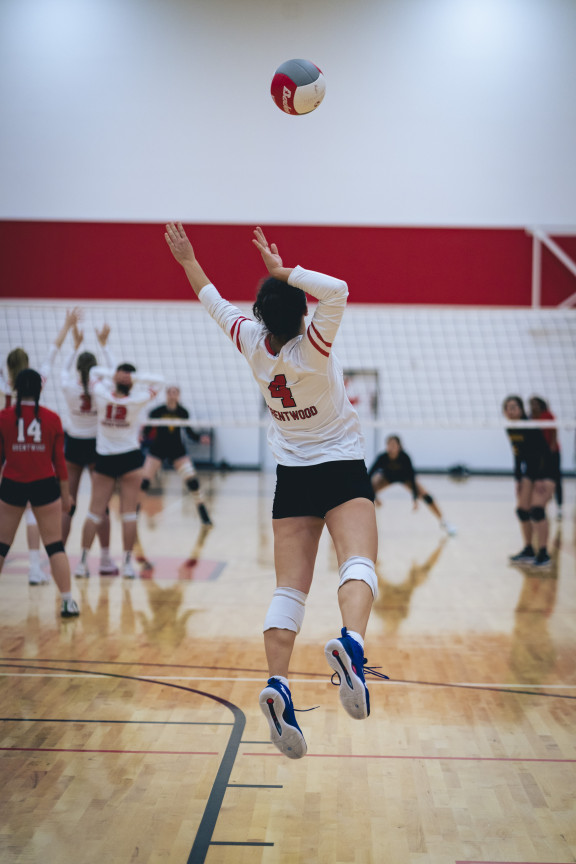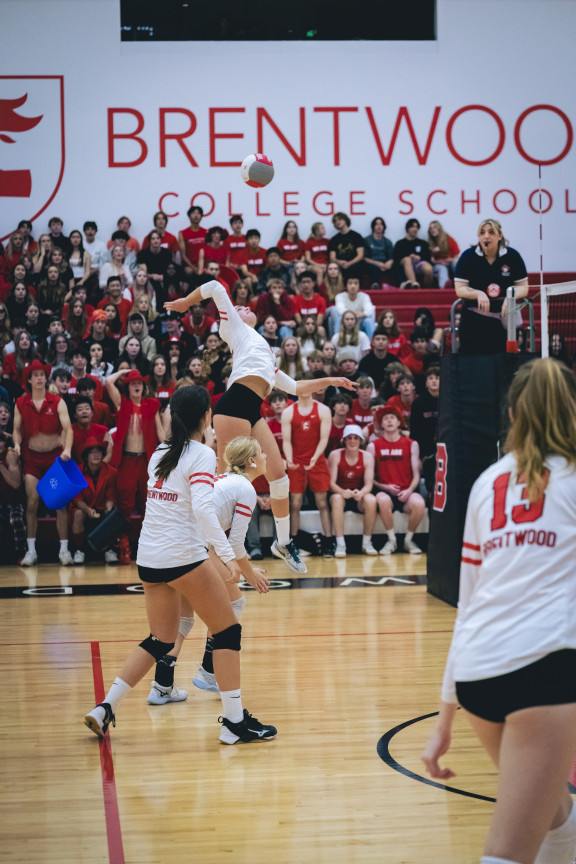 The Brentwood Volleyball Program gives girls an athletic experience they will never forget, full of healthy competition, extensive coach-to-player interaction, and a great sense of community. The coaching staff is comprised of former national, university, and high school volleyball players with impressive combined coaching knowledge and experience.
During the fall term, our competitive Junior Girls' (Grades 8-10) and Senior Girls' (Grades 11 and 12) teams compete against the top teams in the province. In 2021, our senior team placed 4th at the year-end provincial tournament while our juniors won Gold at Islands in 2022. During the winter term, our players work on skill development and participate in local club programs in the area.
25p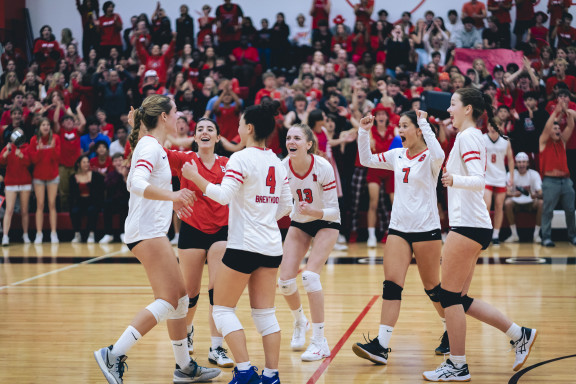 Foote Athletic Centre
Brentwood is proud to have one of the top gymnasiums in the province. Our gym includes four full-sized volleyball courts with extensive space around each court for serving and benches. The gym is complemented by four change rooms, a Strength & Conditioning Centre, the Hardy Cardio Room, and a livestream media booth.