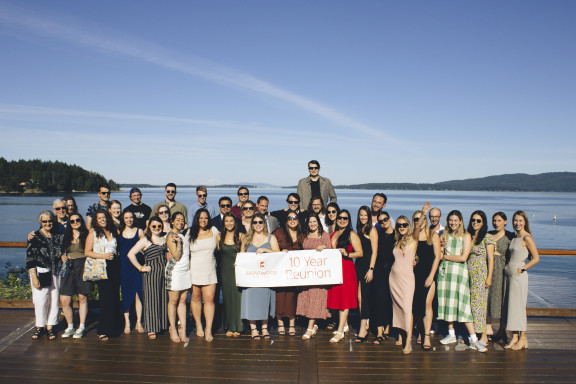 2024 Summer Reunion Weekend
Friday, June 21 - Sunday, June 23, 2024.
The Summer Reunion Weekend for alumni will be back in 2024! Alumni from ANY graduation year are invited back to campus for a wonderful weekend reliving your favourite Brentwood memories! We will be celebrating milestone reunions for the classes of 1964, 1969, 1974, 1979, 1984, 1989, 1994, 1999, 2004, 2009, 2014. Registration will be activated in the spring of 2024.
75p
Package Details
'Package A': This package includes all activities during the weekend as well as dorm accommodations.
'Package B': This package includes all activities during the weekend, but does NOT include dorm accommodations.
The rest of the registration options are 'à la carte' meaning you can pick and choose what you would like to come to.
Note: Spouses are welcome to attend the reunion weekend, but due to space constraints and staffing shortages, children of alumni will not be able to attend and we will not be offering our usual childcare camp this year. We apologize for any inconvenience this may cause.
Cancellation Policy
100% refund for cancellations that occur up to seven days in advance of the event. 50% refund for cancellations up to 24 hours in advance of the event. No refund for cancellations with less than 24 hours notice.
Event Liability Waiver
In order to complete your registration for this event, you must first agree to the terms and conditions of Brentwood College School's Event Liability Waiver and Media Release >