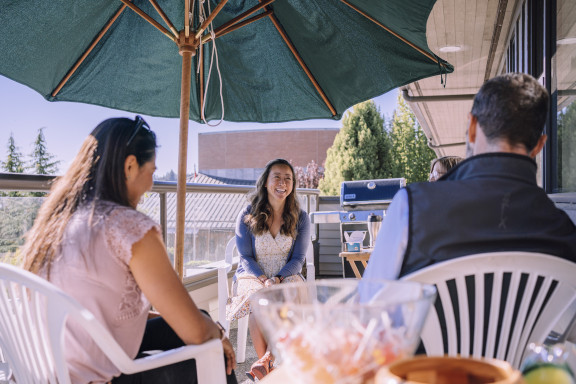 Welcome To Brentwood
Starting Tuesday, September 5, 2023, our Orientation Assistants will welcome all new students to the School. The Brentwood Orientation Program runs for the first three days and introduces new students to their campus, gets them acquainted with their house, and allows them to become familiar with the day-to-day routine—before our returning students arrive. There are plenty of fun activities and opportunities to meet new people throughout the week. We look forward to seeing you here!
If you have any questions regarding the start of the school year please contact us at info@brentwood.ca.
Grade 9-12 Student Arrival Schedule 2023/24
Sunday, September 3, by 5:00 pm: Student Executive Council (SEC) students arrive

Monday, September 4, by 5:00 pm: Orientation Assistants arrive

Tuesday, September 5, between 9:00 am and 1:00 pm: All New Students* arrive - International, Canadian, BC Boarders, and Day Students

IMPORTANT NOTE: September 5 is a parent-friendly day, with several activities to help the guardians of new students get acquainted with Brentwood staff and with one another; refreshments will be served in the afternoon and campus tours are available. Parent/guardians of boarding students will be asked to leave their child(ren) in our care from 4:00 pm on, while they, themselves, are welcome and encouraged to enjoy our New Parent Reception from 3:30 to 5:30 pm in McNeill's Cafe (Crooks Hall).

Wednesday, September 6, by 7:00 pm: Returning Grade 12 Boarders arrive

Thursday, September 7, by 5:00 pm: Returning Grade 9-11 Boarders and Returning Day Students arrive—please note that there are mandatory Advisor meetings and assembly events for all students during this evening; all Grade 12s on campus today

Friday, September 8: First day of classes
All new students are meant to benefit from the full Orientation Week experience with their peers. To facilitate this positive opportunity, we ask that new day students spend the night in their Brentwood boarding house on campus both Tuesday night (Sep. 5) and Wednesday night (Sep. 6)—returning home Thursday night for a good rest prior to classes starting Friday. Please bring suitable sleepwear, swimwear, necessary personal items, and a sleeping bag for this purpose.
*Please see Grade 8-specific details below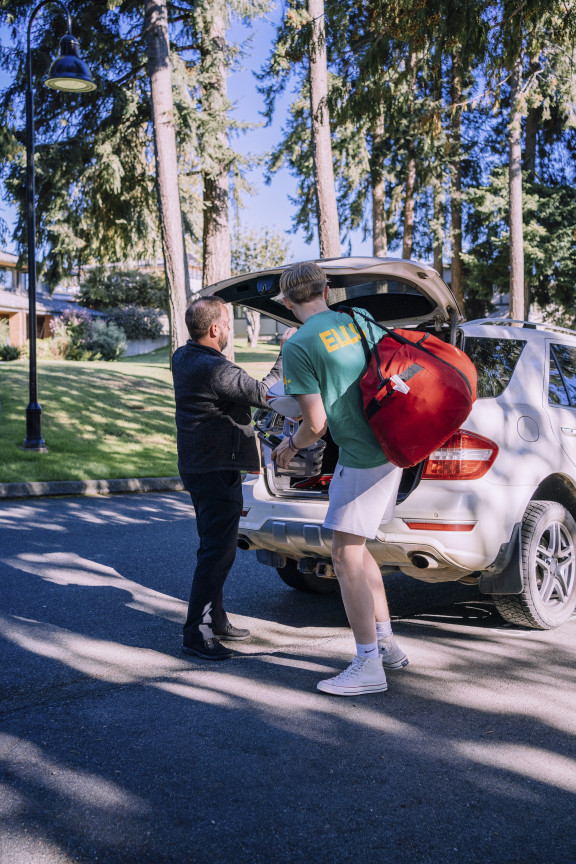 66p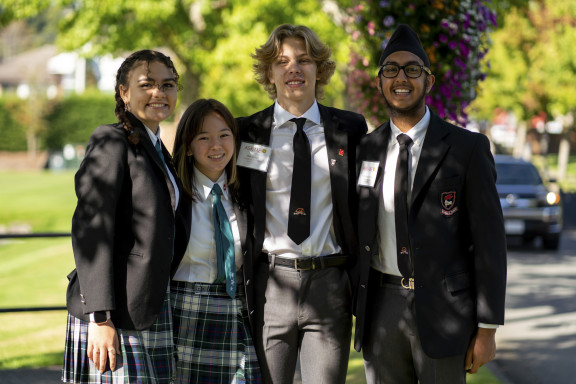 Schedule Tuesday, September 5, 2023
9:00 am - 1:00 pm Arrival and unpacking in dorms

9:00 am - 2:00 pm School Store open for drop-in fittings and purchase of uniform and related items

12:00–1:45 pm: Buffet Lunch for new students, parents, & Orientation Assistants.

Allard, Alex, Hope, and Mack houses and parents may begin at 12:00 pm

Privett, Rogers, Whittall, and Ellis houses and parents may begin at 12:30 pm

2:00 - 2:30 pm Welcome Assembly in the Killy Theatre for you and your parents

2:35 - 3:30 pm Meet the house staff in your house (with your parents, then say final goodbyes)

3:30 - 5:30 pm New Parent Reception in McNeill's

4:30 pm New Student Assembly - students only

5:30 - 6:00 pm Dinner in Crooks Hall for Hope/Privett and Mack/Ellis

6:00 - 6:30 pm Dinner in Crooks Hall for Rogers/Allard and Alex/Whittall

7:15 pm All students on campus sign in to houses
100p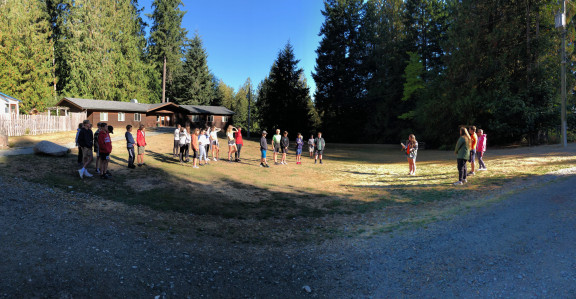 Grade 8 Arrival Schedule
All Grade 8 students will begin the school year on Wednesday, September 6. The Grade 8 class will do team building and start-up activities on campus from September 6 to 8, from 8:15 am to 4 pm. Classes begin the following Monday.
Opening Day - Campus Arrival
If you are planning to travel by ferry on Orientation Day, kindly consider making a reservation in advance as this is a very busy time for the major routes to Vancouver Island.
When you arrive on campus (anytime between 9:00 am and 1:00 pm—the earlier the better!), look for a tent just inside the school gates. From here, Orientation Assistants will direct you to parking, as needed, where you can unload luggage/belongings, and you will start to meet the people who will live with you in your new house. Please check in with your Houseparents at this time.
Orientation Assistants will be available to assist with unloading and moving belongings into the boarding house.
Casual dress is acceptable when arriving on campus.
Wifi Network
Students can join the Brentwood Wi-Fi network using their Brentwood login.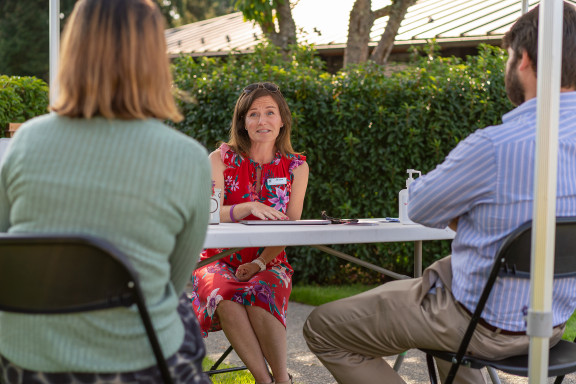 Travel to Brentwood
If your child is travelling to Brentwood unaccompanied, please ensure you complete the necessary documentation to coordinate logistics and communicate with the School.
Local Accommodation
If you are looking for a local place to stay and things to do in the area while you get your child settled into the School, have a look at our list of hotels and local tourism associations.
Additional Information
Many of the questions new students and parents have regarding what to bring, how to dress, and what is required before you arrive can be answered by referring to the Student Handbook.
75p
Local Accommodation
Coming to Brentwood for an event or a visit and need overnight accommodation? Refer to our suggested list of local accommodations in the Cowichan Valley and book yourself a stay in the area.
Mill Bay B&Bs
A list of recommended B&Bs from Trip Advisor
View Trip Advisor recommendations >
Air BnBs
There are more than 30 "Air BnB" vacation rentals in the Mill Bay area.
Air BnB Stays >
Cowichan Valley
More accommodations in Duncan and the Valley can be found at
Tourism Cowichan >
Rosebank Cottages
Not fancy, but comfortable and conveniently located. A few minutes' walk from the School on Mill Bay Road.
View Rosebank Cottages >
Oceanfront Suites at Cowichan Bay
Nicer hotel; they may give you a "Brentwood Rate" if you inquire over the phone and tell them you're an alum. About a 15-minute drive north of the School.
Oceanfront Suites at Cowichan Bay >
Villa Eyrie Resort
A very nice resort on the mountainside with beautiful views. On the Malahat, about a 15-minute drive south from the School.
Villa Eyrie Resort
Merridale Cidery & Distillery Yurts
Wood-framed tents (Glamping). Great cidery and eatery. Located in Cobble Hill about a 5-minute drive from the School.
Merridale Cidery >