75p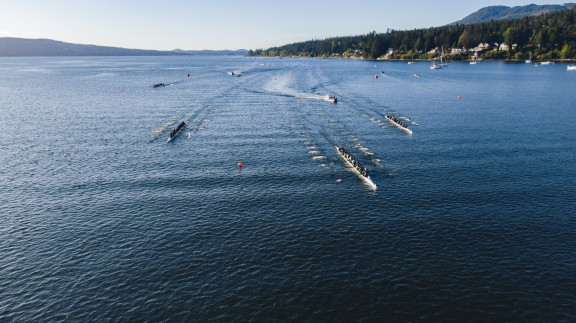 66p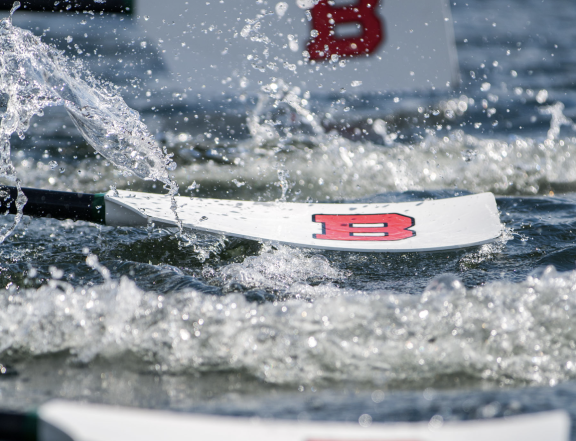 Message from the 2024 Regatta Chair
We are excited to welcome you to the 52nd Annual Brentwood International Regatta, an event that brings Brentwood's stunning oceanfront campus to life. The Brentwood Regatta is rich in tradition with 52 years of racing and comradery.
The Brentwood Regatta started with humble beginnings over 50 years ago and continues to grow exponentially each year as a result of the hard work and dedication put in by the entire Brentwood community. We are delighted to welcome over 15 international clubs this year. The regatta is a true embodiment of Brentwood's culture of care, where the students, faculty, staff and local community come together to create an unforgettable experience for athletes and fans around the world. This event is not merely an athletics event, but a culmination of the Brentwood culture of grit and joy.
We look forward to opening our gates and invite you to share with us the celebration that is the Brentwood Regatta.
Spencer Manton
Regatta Chair
75p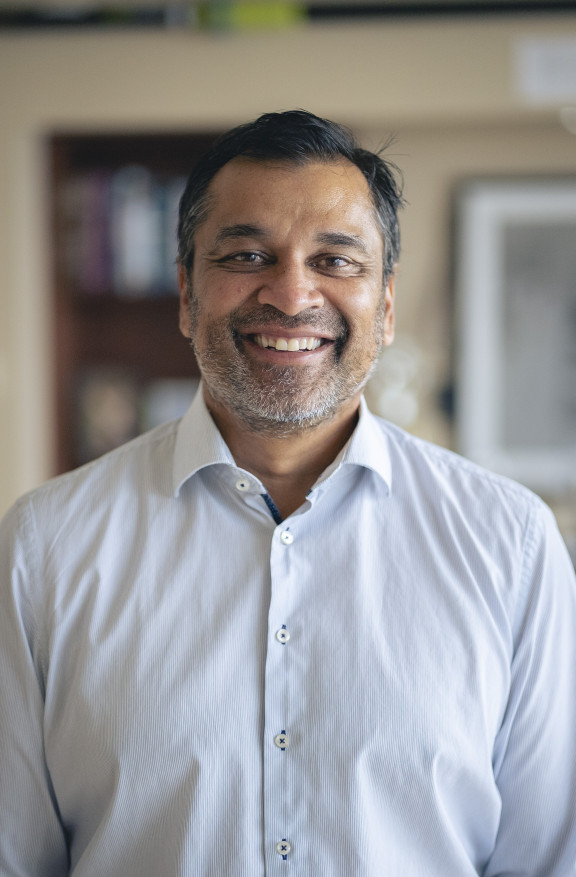 Welcome to the 52nd Brentwood Regatta
We are delighted to welcome you to the 52nd Brentwood Regatta. This showcase of the finest high school rowers in the Pacific Northwest remains anchored in its traditional place in the calendar – the last weekend in April!
For students and staff at Brentwood, the build-up for this event started almost a year ago - in May 2023. From our Grade 10 Entre Booths on Campbell Common to piloting umpire boats to boat holding at the 100-meter starting dock, every detail is stitched together for the nearly 1,500 athletes and coaches to put on the best possible show.
Over the course of these three days, we urge you to soak in every aspect of this special experience that will ripple through the rest of the 2024 regatta season and, if you are lucky, through the remainder of time; for these waters have lifted young students to Olympic glory – who's next?
De Manu In Manum,
Bud Patel
Head of School
100p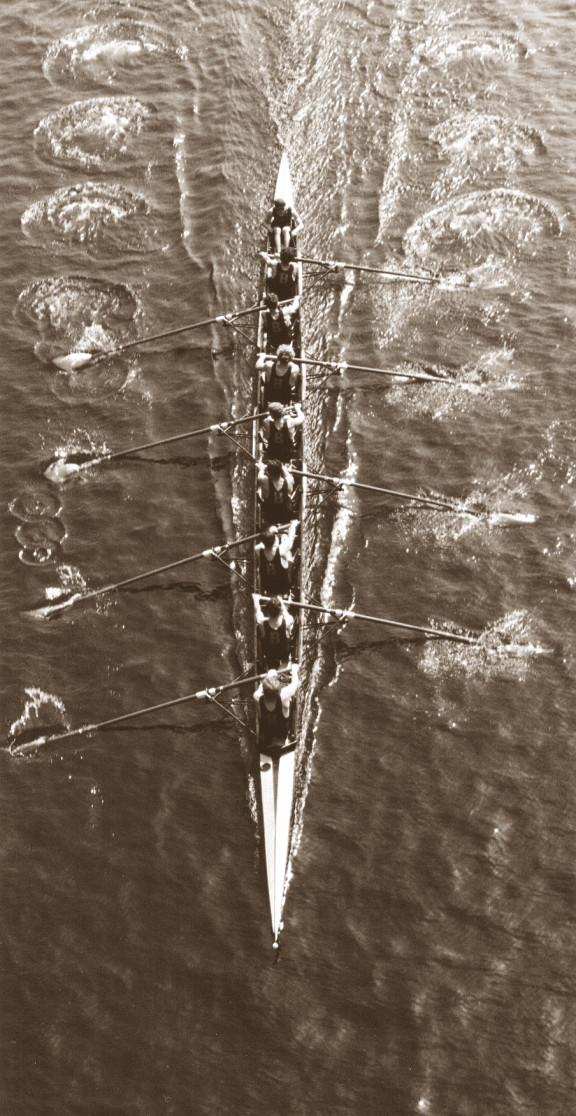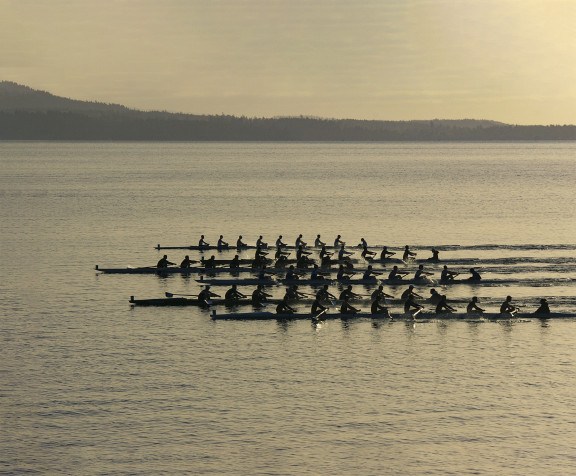 About the Regatta
The regatta started with a joint meet in 1971 between Brentwood College School, Sentinel (West Vancouver), and Lakeside School from Seattle. At that first meet, crews came in on a Sunday morning and the coaches sat down to breakfast in the dining room to compile a race schedule. The whole thing was finished by mid-afternoon.
The event slowly gained in popularity over time. More divisions were included in the schedule and more clubs and schools entered crews, particularly once girls joined Brentwood (the first boarding school in Canada to go co-ed, in 1972) and began forming crews.
In addition to Pacific Northwest crews, we've had clubs participate from as far away as Eastern Canada, the Eastern USA, England, Germany, Australia, Spain, and Mexico.
Long may it continue!
100p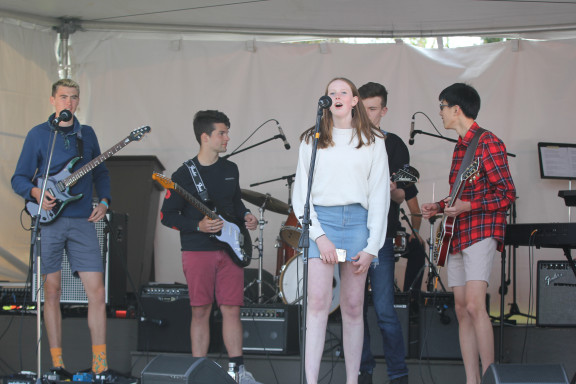 Entertainment Schedule and Line-Up
Friday, April 28, 2023
| | |
| --- | --- |
| 11:30 am - 12:00 pm | BC Jazz Combo (Bunch Lobby) |
| 2:30 pm - 5:30 pm | Dance Team/Brentwood Bands |
| 5:45 pm - 7:00 pm | KC and Hot Velvet |
Saturday, April 29, 2023
| | |
| --- | --- |
| 10:30 am - 11:45 am | Phonix (ft. Brentwood's Scott McGill) |
| 12:00 am - 1:15 pm | Soul Shakers I |
| 1:30 pm - 2:45 pm | Impulse Response |
| 3:00 pm - 4:15 pm | Montgomery County |
| 4:30 pm - 5:45 pm | The Python - Monte Nordstrom |
Phil Newns
Phil is well known as a jazz pianist, vocalist, bandleader, and educator. He studied music at the University of Natal in South Africa and later through the University of Toronto. His jazz bands, choirs, and private students achieve top honours in festivals across Canada each year—including the annual Nationals, Music Fest Canada. Extensive professional career credits include Musical Director of more than 40 major theatrical productions; most recently, Mama Mia, Chicago, Spamalot, West Side Story, Phantom of the Opera, Les Miserables, and many more.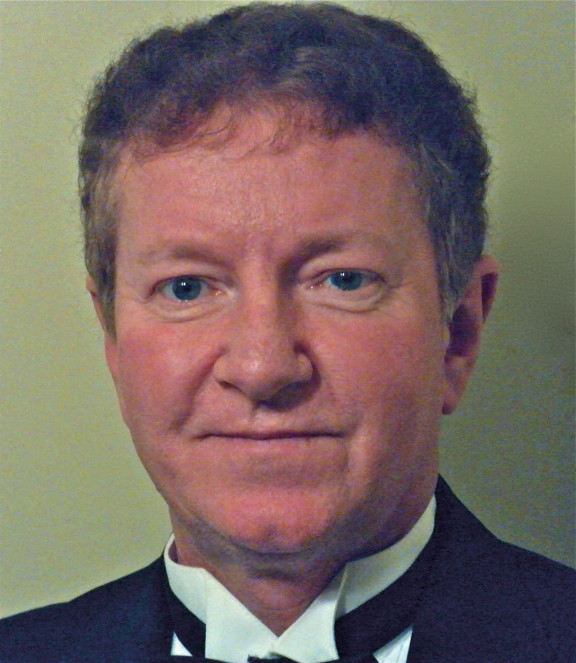 Scott McGill
Scott gained industry attention with the release of two notable independent albums nominated for esteemed music awards: in 1997, the album First Time won runner-up at the YTV Youth Achievement Awards. In 2000, Check the Hype was nominated Best New Indie Album at the influential West Coast Music Awards. Scott has been and is still part of a variety of musical acts and can be found playing all over Vancouver Island and the Lower Mainland.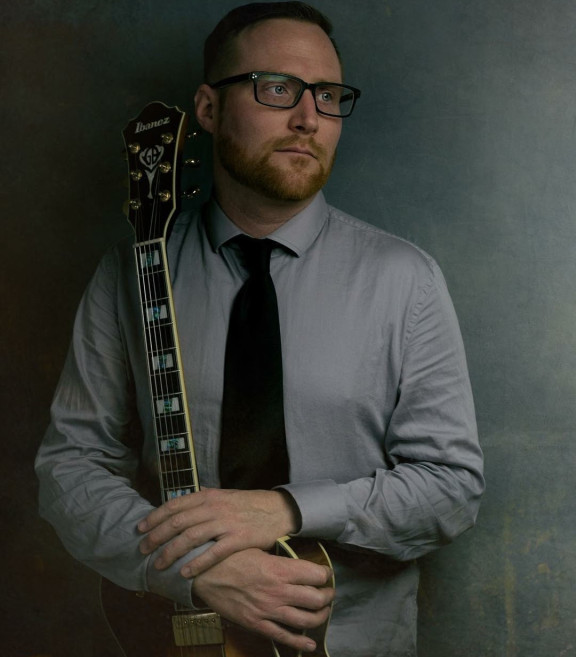 100p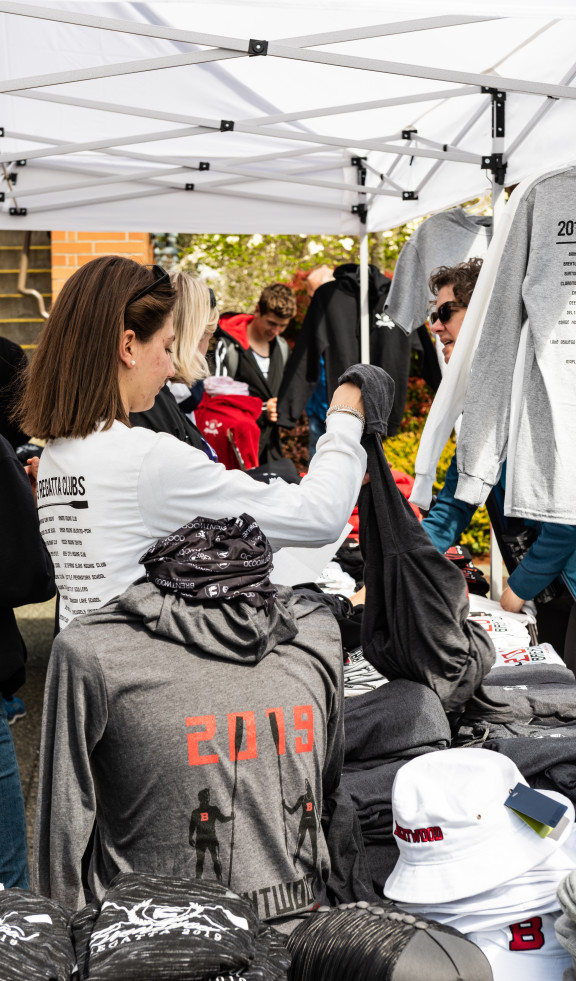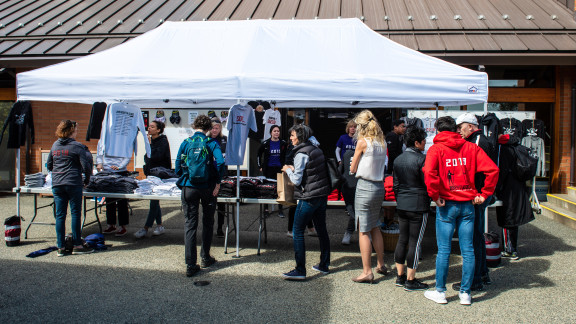 Regatta Store 2023
SHORT SLEEVE T-SHIRT

Black or Charcoal

S-XXL

$30

LONG SLEEVE T-SHIRT

Graphite Heather or Sand

S-XL

$40

HOODIES

Black or Charcoal

S-XXL

$60

CAPS/TOQUES

One Size Fits All

$25

BUCKET HATS

One Size Fits All

$25
Taxes included | All prices in Canadian Dollars
We accept Visa, MC, AX, Debit and Cash | *we cannot offer exchange on US Cash
Store Hours
Friday 10 am - 5 pm

Saturday 9 am - 5 pm

Sunday 9 am - 1 pm
150p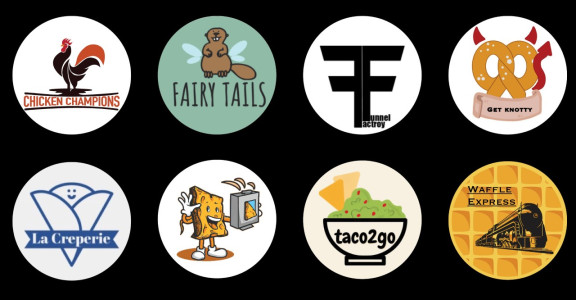 2023 Food Booth Alley
Hungry? Look no further than our student-run food booths set up on the Campbell Commons:
Waffle Express

Taco2Go

La Creperie

Funnel Factory

Chicken Champions

Say Cheese

Fairy Tails

Get Knotty
66p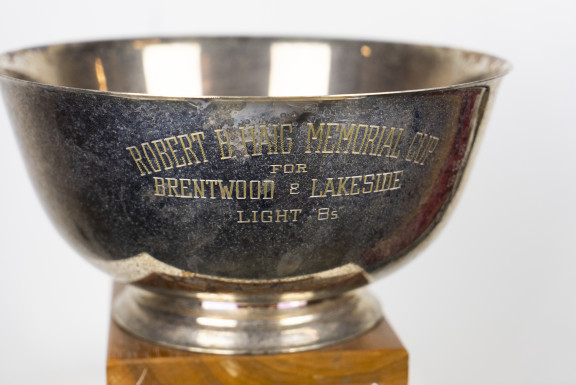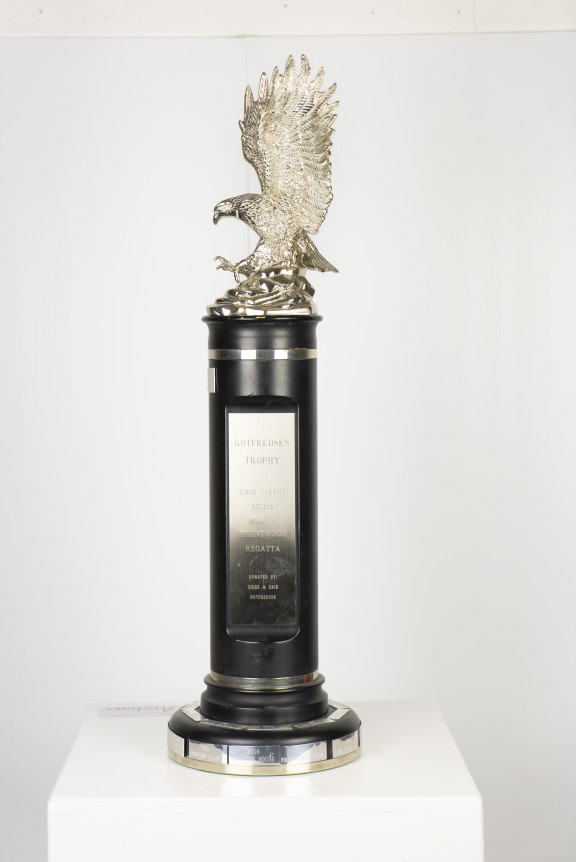 Regatta Trophies
| | |
| --- | --- |
| RACE CATEGORY | SPONSOR & TROPHY |
| Jr. A Boys 1x | Signc & Eric Gotfredsen Trophy |
| Jr. A Girls 1x | Gotfredsen Trophy |
| U19 JV Mens 2x | Team Sales |
| U19 JV Womens 2x | SERCA Foods |
| U17 Mens 8+ | Action Awards, The Jim Henniger |
| U17 Womens 8+ | Malahat Lions Club |
| U19 Mens 4x | A.C. Carr Trophy |
| U19 Womens 4x | Yvonne Carr Trophy |
| U17 Womens 4x+ | Lady Logan Cup |
| Novice Mens 8+ | Panasonic Canada |
| Novice Womens 8+ | South Cowichan B&B Association |
| U19 Mens JV 4x | Frank Cunningham Trophy |
| U19 Men 8+ | Thrifty Foods, The Jacqueline Felix |
| U19 Women 8+ | David & Joyce McKenzie |
| U19 Men 2x | The Pat Walter |
| U19 Women 2x | Michelle Darvill |
| U17 M 72 kg 8+ | The Scott Matheson/David Sinclair |
| U17 W 63kg 8+ | Susan Garvey |
| U19 M 72kg 4+ | Scott Gray Trophy |
| U19 W 63kg 4+ | Jim Burrows Trophy |
| U19 Men JV 8+ | Michael Moran |
| U19 Women JV 8+ | North Douglas Distributors |
| U17 Men 4+ | Carlos |
| U19 Men 4+ | The Wiggins |
| U19 Women 4+ | The Stillwell |
| U19 Women JV 4+ | Mark Salmon Trophy |
| U17 Men 72kg 4+ | Crew of 1997 |
| Boys School 8 | Island Key Computers |
| Girls School 8 | Lexmark Canada Inc. |
| | |
| --- | --- |
| Overall Points - Girls | Sheila Serup |
| Overal Points - Boys | The Horn |
| Regatta Champions | Brentwood Cup |
100p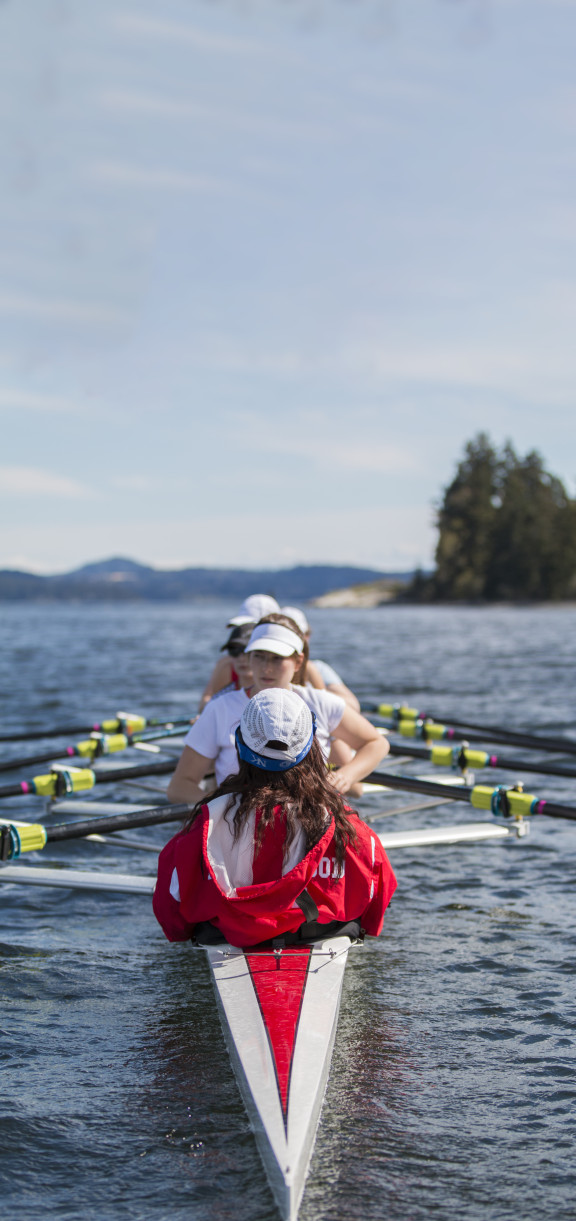 Participating Clubs
CODE

TEAM NAME

COLOURS

HOME

BIR

Blue/White

Bainbridge Island, WA

BCS

Red/Black

Mill Bay, BC

BBR

Maroon

Vashon, WA

CSI

Red/White

Victoria, BC

GLC

Green/Sky Blue/White

Seattle, WA

HNA

Maroon/Grey/
White

Seattle, WA

LCS

Maroon/Yellow

Seattle, WA

MBRC

Navy/White

Maple Bay, BC

MBC

Navy/White

Seattle, WA

NRC

Red/White

Nanaimo, BC

ORU

Black/White

Portland, OR

PYR

White/Gold

Seattle, WA

RCRC

Black/Yellow/Red

Portland, OR

SSIRC

Black/Gold/
White

Salt Spring Island, BC

SPS

White/Blue

Seattle, WA

SS

Green

Seattle, WA

SLS

Black/Gold

Shawnigan Lake, BC

SERC

White/Navy

Eugene, OR

SMUS

Royal Blue/Red
/Black

Victoria, BC

TRC

Blue/White

Richmond, BC

VC

Purple/Gold

Vancouver, BC

VLRC

Red/White

Vancouver, WA

VIRC

Blue

Vashon, WA

VCRC

Green/White

Victoria, BC
100p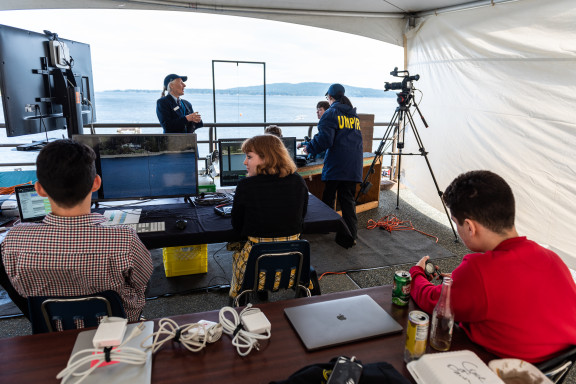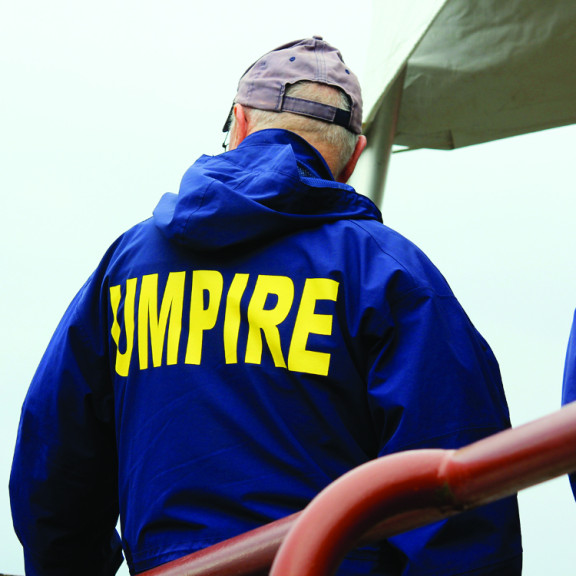 Officials
Year after year, there are individuals who make the Brentwood Regatta a fair and unbiased place to compete. Their professionalism and dedication to the sport of rowing allow this regatta, and others like it, to run in all forms of weather and for all levels of rowers. To these individuals, we say thanks.
POSITION

NAME

Chief Umpire

Tim Henderson

Umpires

Michael Bates
Leonhard Braunizer
Andrew Cartwright
Chris Frappell
Dawna Harden
York Langerfeld
Bob Mackie
David Marcovitz
Julia Martinusen
Sheree Moffatt
Bill Myra
Riccardo Regosa
Glenn Robb
Margaret Shorter
Gordon Sund
Randall Wilson

Associate Umpire

Jane McCall

Asst. Umpires

Alexa Harrison
Susan Macdonald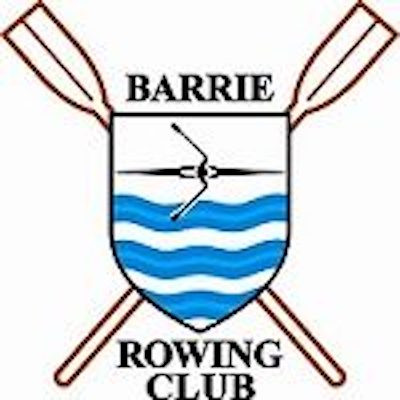 Berkeley Paddling & Rowing Club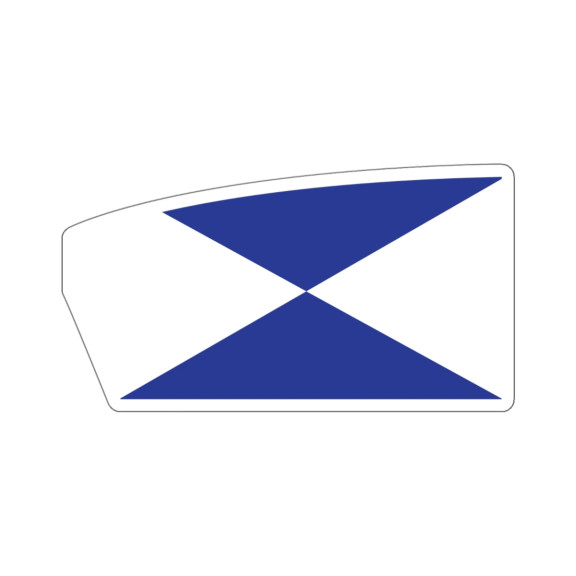 Brentwood College School
73 athletes
Hawk Attew
Jacob Bartziokas
Madison Bell
Felicity Berz
Julian Bishop
Daisy Buziak
Frazer Carlson
Nathan Carter
Lauren Carter
Megan Cheng
Kai Choto-Meuller
Ty Dahlstrom
Finn Dahlstrom
Felix Dorward
Alec Dorward
Peter Dryden
Nicolas Eckenstein
Sebastian Ellis-Gray
Emily Ericson
Quentin Ewart
Thomas Forsyth
Paolo Freccia
Aiden Fu
Moritz Gewehr
Sydney Goodall

Mia Gramstad
Coral Gunn
William Hawkins
Luise Hitzbleck
Chloe Hockin
Marcus Hogan
Sasha Holub
Ko Horiguchi
Amelie Jugenheimer
Alexandra Kaine
Emma Kammann
Andrew Kim
Cole Kimberly
Arthur Klestil
Isaac Koontz
Sam Kronis
Edward Lalonde
Veronica Lam
Tatum Lougheed
Morgan MacKenzie
Annika Maiorino
Liza Merck
Sam Miller
Katelyn Myint

Cassidy Nguyen
Luke O'Connor
Kevin Oh
Conor Parks
Jack Paul
Thomas Paul
Belu Poma Giraldo
Antonia Rauschen
Novella Rusman
Hugo Sastre
Finn Sebastian
Sofia Shortis
Gleb Smadych
Miles Smith
Orion Snow
Paul Stuermer
Charli Svendson
Muazam Syed
Eva Taillefer
Florence Therrien
Rowan Van Dender
Emilia Von Oppen
Edith Wong
Connor Wood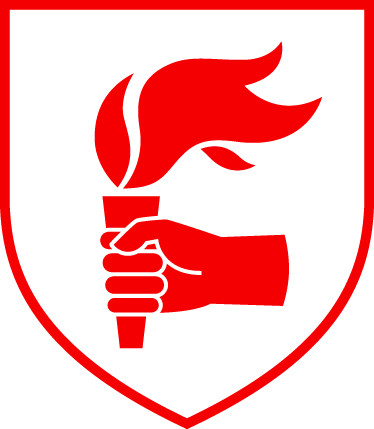 Burton Beach Rowing Club
5 athletes
Simon Grant
Davis Kelly
Forest Macnab

Zack Merrigan
Keziah Rutschow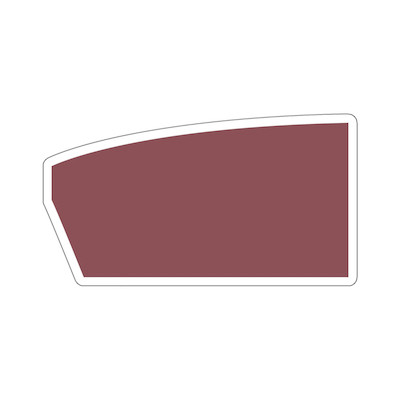 Claremont Sports Institute
31 athletes
Maxime Bezemer
Olivia Buckler
Katerina Chow
Ashley Chu
Lucas de Schepper
Terence Conor Dillon
Callum Dutchak
Fabio Geisler
Stella Graham
Valentin Guse
Ciara Hagadorn Atkins

Matisse Hardy
Danielle Jardim
Yechan Kim
Mattis Kley
Evelyn Lewis
Brian Lin
Quinn McCoy
Hadley Ommundsen
Julia Ottenbreit
Gerrit Schaefer

Sophie Schlatter
Carla Steckhan
Kai Stenstrom
Tiegan Szulc
Lucas Turner
Jonathan Turner
Kiefer Wensauer
Sonja Wienold
Filippo Wolfelsperger
Tegan Zecher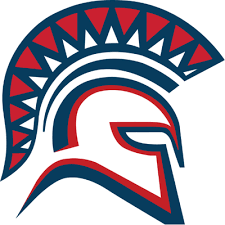 Green Lake Crew
113 athletes
Georgia Ambrose
Blair Ashcraft
Alisa Bajenova
Claire Banasky
Emmett Bedwell
Risa Bennett
Sloan Bifford
Evan Blankenship
Alice Brashers
Samuel Breedlove
Caroline Bricknell
Gibbs Burgess
Solanes Capps-Mace
Carly Cohen
Cassia Colombara
Louisa Compton
Mina Cook
Skye Luebbe Davidson
Carys Davis
Taj Davis-Rudin
David Delcid Saavedra
Julian DeMella
Sasha Ding
Grace Eamer
Alexis Engman
Tilly Feudner
Zack Freeland
Adam Frey
Ruzena Gamboa
Piper George
Nolan Gerard
Wright Gibson
William Gordon
Claire Gordon
Frida Gourd-Ascencio
Malcolm Greenstein
William Greenstein
Riquita Groh
Braeden Hadland

Gabriella Hannan
Caelan Harrington
Ian Hart
Chapin Henry V
Arik Herzog
Henry Howisey
Gedion Huff
Ben Illing
Anderson Kangas
Zoe Keenan
Emily Kendall
Nina Kieserman
Caleb Kirby
Daphne Knox
Nicholas Krag
Theo Kulinich
Crosby LaMotte
Isaac Lavely
Thea Layman
Georgia Legere
Joshua Levin
Romero Loera
Diego Loera
Zoe MacMillan
Lucy Martenstein
Cassidy McArthur
Jacqueline McFarland
Jonah McFarland
Max McKay
Lucy McNeils
Nicolangelo Menanno
Maysen Morgan
Imogen Moxey
Nathan Ohrazda
Julia Palmer
Toby Peck
Finley Perkins
Corin Powell


Lily Quan
Jack Rasmussen-Thuma
Jonah Rausch
Theodore Robertson
Jacob Rodriguez
Silas Ronco
Brendan Rue
Jasmine Ryman
Ella Ryter
Kate Ryter
Ben Schulte
Isaac Sanayebakhsherad-Franks
Zoe Shouse
William Singleton
Dario Spoljaric
Hanna Stacey
Daniel Stephenson
William Stoll
Nathan Stoulil
Katharina Stromberg
Peter Sweeney
Louisa Sweeney
Gracelyn Theobald
Madeleine Timm
Beckett Tracy
Olivia Warner
Max Weiser
Daniel White
Levon Wilcox
Lindsey Wilder
Nora Wilson
Emalee Wright
Cade Wright
Katherine Wu
Elisabeth Wu
Carter Yagle
Rafi Zacks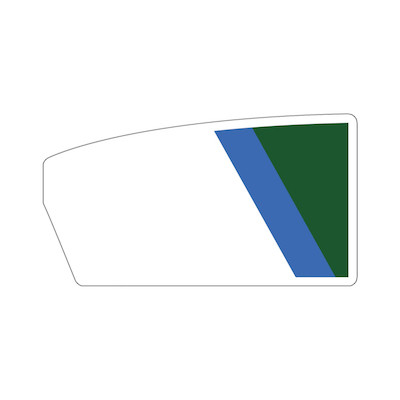 Holy Names Academy
80 athletes
Grace Acarregui
Keira Anderson
Rebecca Askew
Olivia Askew
Chloe Bergevin
Chloe Budge
Anna Buysse
Frances Castrodale
Simone Cimprich
Millie Cole
Sahir Coles
Ella Connelly-Smith
Adela Delucchi
Josephine DeTuerk
Natalie Duggan
Paige Erbstein
Catherine Ernst
Elena Esteban
Phoebe Feltz
Katherine Frissell
Hadley Frossard
Cindy Gabalis
Alé Garcia
Hope Gelfand
Lucianne Gilda
Emma Hartz
Kate Hendershott

Olivia Hill
Elsa Hinz
Olivia Howe
Emma Johnson
Sofia Kalafatis
May Kennelly
Ayanna Keshav
Amelia Kline
Maija Koivu
Hope Koivu
Kylie Kunz
Lilly Kurtz
Alana Lombaard
Aurora MacDonald
Freya Maddock
Sierra Mason
Trudie Mattson
Dylan McGrath
Ellie McHugh
Lena Meyer
Poppy Montgomery
Mary Newman
Mary O'Malley
Shay Olson
Marley Parks
Cora Pearlstein
Bella Perez


Sophia Price
Annika Ragan
Lauren Rataezyk
Caitlin Roach
María Alesia Romero Degwitz
Gwendolyn Sawicki
Sofia Schliebner
Avalyn Schneider
Jacintha Shutt
Olivia Smoltz
Rhea Somanna
Molly Spraker
Samantha Stangland
Elizabeth Sullivan
Caroline Surbeck
Lucia Swaner
Lauren Tagavilla
Adelaide Telzrow
Addison Theis
Vivienne Timmermann
Julia Torgelson
Emery Town
Faye Turcotte
Gabrielle Wilbur
Moira Williams
Zahra Wooden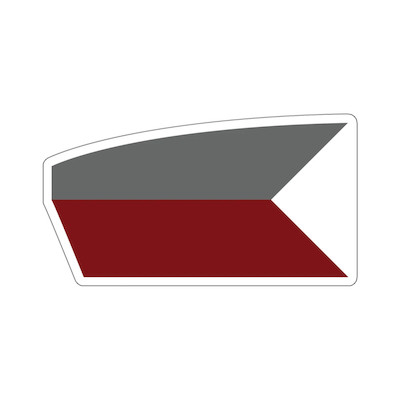 Maple Bay Rowing Club
20 athletes
Makenzie Bennett
Taylor Bennett
Bradaigh Bridger-Taft
Trevin Buckland
Quinlin Campbell
Emma Dingelday
Koen Hales

Oliver McKenzie Kissinger
Alexandra Lazenby
Agata Minka
Ashley Pepper
Sierra Preikshot
Anya Prokopchuk


Ava Roe
Jackson Smith
Abigail Stemler
Chantelle Westgate
Sadie Wood
Ginger Woods
Mika Zierstedt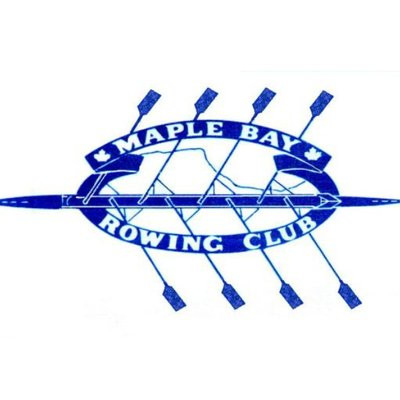 Nanaimo Rowing Club
7 athletes
Zoe Cripps
Mark Kurovsky
Emilia Maras-Hilling
Shae Mckeever

Laura Mckenzie
Peter Rogers
William Rogers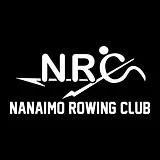 Oregon Rowing Unlimited-PDX
32 athletes
Lucas Andersen
Xander Bartlett
Lucas Britten
Kennedy Brunkow
Lucia Carambot
Alexandra Edwards
Tobias Finn
Andrew Haas
August Harris
William Hathaway
Jaxinn Kearns

Shankari Kokoori
Damien Koski
Adler Krain
Matthew Lee
Nieka Marais
Sydney McCornack
Lauren Metcalf
Nadia Nechiporuk
Miles Schoenen
Anina Schoenen
Gabriel Schoewe

Zoe Scogna
Jasper Selwood
Claire Sopko
Aditi Subramaniam
Shea Taylor
Ada Welch
Kalista Whildin
Sophia You
Zola Young
Max Zimmerman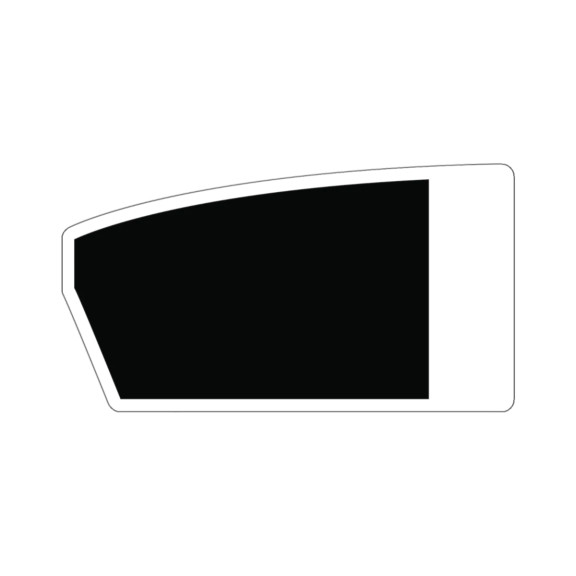 Salt Spring Island Rowing Club
19 athletes
Angelica Allen
Luke Bevan
Zoë Clarke
Luke Dolensky
Dylan Hroch
Nolan Langdon
Tyler Matzen

Rory McArthur
Phoenix Muscat
Margaret Naphtail
Anya Neish
Peter Ney
Quinn Nickels

Keegan Papp
Spencer Peerless
Andrea Pettenon
Josic Rome
Grey Williamson
Maya Wilson
Seattle Scullers
8 athletes
Jake Adams
Jake Adler
Max Brown
Makenna Bylund

Finley Cicero
LiLi Finch
Oliver Finch
Haile Joy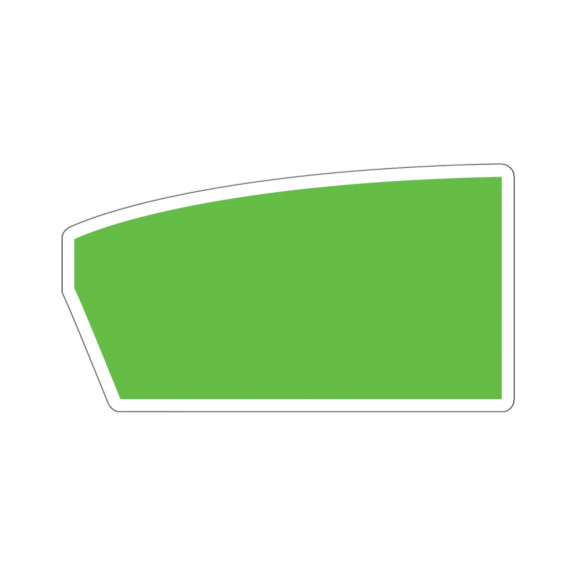 Shawnigan Lake School
98 athletes
Isaac Abell
Tessa Ackerman
Tait Ackerman
Arden Acton
Dylan Acton
Radu Ahtemenciuc
Alonso Alvarez Henonin
Abby Ananto
Wynne Anderson-Lindsay
Victor Andueza
Scarlett Anselmo
Gabriel Bertagnolli
Emma Bishop
Mikhail Bogdanov
Kyle Brown
Annie Cable
Olivia Caine
Shannon Cen
Owen Cholack-Loiselle
Gavin Clarahan
Richard Desilets
Grace Dice
Clara Dobrikat
Onyx Douglas
Gabriel Dyer
Tye Edgson
Kati von Essen
Frida Duhne
Bruneau Fulton
Otis Parker Gale
Charly Garrow
Ian Gillmore

Zachary Grisdale
Brendan Grisdale
Aniela Hagen
Gregory Hall
Findlay Hatfield
Erica Herchen
Brianna Hick
Ingrid Hopkins
Benedikt Howard
Martin Hussey
Charlotte Jackson
Pillip Jung
Sasha Kaiser
Sean Kelly
Kieran Kenny
Christian Lamotte
Jackie Lees
Alan Liu
Taya Lonsdale
Keira Loraas
Lucas Lu
Dylan Luong
Owen Lupton
Roxanne Mason
Sarah McDonald
Abigael McIntosh
Dailynn Middlemiss
Liv Monkman
Maya Monroy
Maya Muendel
Cocoe Nakayama
Lukas Nolan
Dinah Oldfield

Gordon Parsons
Tee Pataramasakul
Sharm Pedersen
Talia Sviestrup Perk
James Pickens
Ben Pickens
Gunna Platt
Samantha Platt
Zachary Pollitt
Jake Rademaker
Sorath Rakhra
Sant Rakhra
Kate Rowsthorn
Estelle Shepherd
Sophia Simmie
Ava Simpson
Victor Soltau
Daniel Sun
Daniel Takemori
Justin Tang
Rocco Tavernese
Hana Terauchie
Aven Thoma
Spencer Tsang
Alessandra Tuttle
Ivanna Usabiaga
Arianna Vandermeer
Zhili Wang
Angus Watkin
Jack Watkin
Colton Woodrow
Devin Yau
Brady Zhang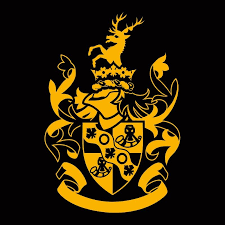 St. George's School
21 athletes
Will Callaghan
Ryan Cherry
John Demianczuk
Garrett Fuller
Aaron Gao
Ole Ho
Owen Kazimirski

Christopher Lee
Cameron Lee
Matthew Lee
Ethan Leung
Xavier Ma
Ben Maijer
Joseph Nasrabadi

Oliver Sjoholm
Kiran Sun
Taggart Van Beek
Howie Wang
Alex Wittstock
Samuel Yu
Gordon Zhang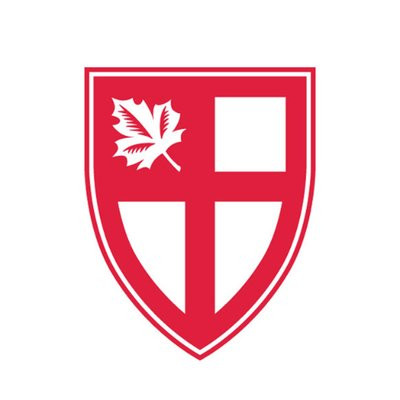 St. Michaels University School
45 athletes
Maya Achuthan
Jaieme Aubertin
Avli Bell
Sophie Bosenberg
Jasper Brennan
Violet Brownsey
Jaclyn Chow
Amelia Crawford
Emma Curry
Diego D'Lorm
Rowan Denis
Marlene Dietrich
Evan Fuller
Pippa Hlannon
Maia Hoechsmann

Brady Hsu
Haoran Jiang
Cameron Jones
Lily Langtry
Claire Lawler
Xander Lelewski
Kate LeRoy
Jenna Melo
Markus Muller
Danny Nguyen
Spencer Peters
Oliver Pressello
Finley Rolfe
Malik Salamatian
Hannah Schmitt

Julie Schoch
Ryan So
Naashkii Soler
William Song
Sydney Sugar
Caroline Tam
Ava Tan
Samuel Tang
Owen Vincent
Sophia Vitrouk
Rowan Williams
Xinchen Yao
Samantha Yee
Tony Yu
Tiger Zhang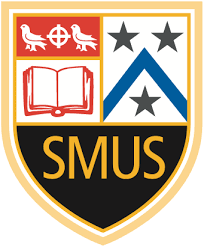 Thunder Rowing Crew
20 athletes
Mara Baxendale
Gabriella Diaz
Emily Franke
Isabel Geiger
Oscar Gomez-Duran
Sophie Gower
Silvia Harrop-Lopez
Quinlan Kalheim
Noa Klein
Noah-Zavier Labrie

Amanda Liu
Charlotte Mayer-Traynor
Nathaniel Morden
Theodore Morden
David Orban
Owen Pearce
Georgia-Rain Shaw
Henry Sowle
Eric Tate
Natasha Witts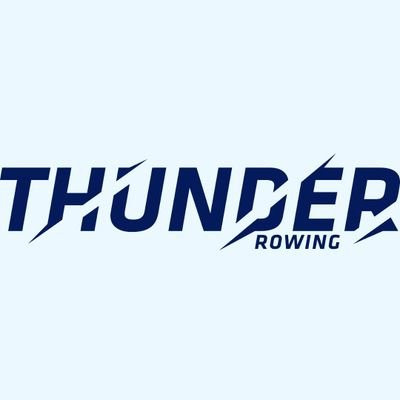 Vancouver College
38 athletes
Austin Beese
Thomas Bird
Connor Bohlmann
Miguel Bonavente
Pavlos Bousalis
Patrick Boyle
Adam Braim
Nathan Brind
Ethan Chau
Xavier Chisholm
Oliver Duffy
Matteo Estrada
Markus Fletcher

Oliver Herrera
William Jacques
Mattias Kalaw
Luca Khayam
Raphael Koch
Gabriel Koch
Alex Kovats
Declan Lee
Jaden Leung
Evan Lui
Edison Luke
Orlando Madruga
Ben Maharaj

Joshua Mills
Matthew Mui
Liam Muir
Deian Owen
Michael Pak
Andrew Poston
Connor Sage
Liam Sayers
Peter Scaccabarozzi
Sholto Stormont
Christopher Tountas
Ian Wicken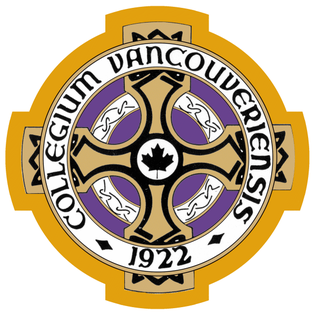 Vancouver Rowing Club
20 athletes
Chloe Arsenault
Damian Bishop
Oliver Bystrom
Lucia Bystrom
James Clark
Nick Collier
Georgia Cooperwilliams
Kevin Edmonds
Noa Geoffrion
Ezaaz Karim

Faraaz Karim
Jerry Lin
Susannah Liu
Lucas Mann
Sebastian Mertins
Tristan Montano
Charlie O'Sullivan
Avery Reischer Craft
Malcolm Smith
Beckham Smith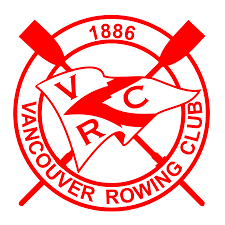 Victoria City Rowing Club
90 athletes
Madeleine Anctil
Kaleb Armstrong
Claire Bandy
Grant Barkway
Blaise Beaulieu
Daniel Bekker
Jahada Bezeau
Teagan Blue
Declan Blue
Abigail Budgell
Marijn Butterfield
Mira Calder
Sofia Capelli Da Silva
Jaxon Carlson
Kaden Carlson
Tristan Chang
Hunter Crowle
Skye Cummings
Beckett Della Siega
Jemma Draper
Charlotte Duckworth
Layla duMonceaux
Cole Fairfield-Carter
Radley Finer
Sacha Fraser
Evan Freedman
James Gemmill
Anabel Gibson
Sadie Green
Adrienne Halliday

Louise Hogan
Harlow Holiday
Benjamin Homer-Dixon
Delaney How
Gabriel Infante
Elia Jang
Max Johns
Alexander Joiner
Nathan Keogh
Christian Klein
Hugo Kotze
Justin Lan
Kai Levinson
Sophie Lucas
Emily MacMilan
Owen Marcovitz
Kate Marcovitz
Matthew Mcfeely
Katya Mischuk
Tendo Mukuhanana
Aidan Munro
Cohen Murray
Elena Nikkel
David Nordstrom
Bethany Nordstrom
Piper Oman
Nathan Papps
Evan Papps
Quinn Parfitt
Oliver Paul

Ellington Peacock
Maximilian Powell
Talia Protz
Sophia Regosa
Jacob Reist
Elisabetta Relova-Clegg
Arden Ross
Lily Rowland
Claire Russell
Logan Seding
Daniel Simbeck
Noah Sjoquist
Lauren Smith
Mila Somogyi
Jasmin Stapf
Rowan Thompson
William Thornton
Grace Thornton
Maya Turner
Willow Tzonev
Carys Verge
Eryn Wale
Liam Ward
Kate Watson
Ava Webster
Maddison Widdifield
Jack Wilson
Kate Wood
Grace Woodward
Maeve Woodward