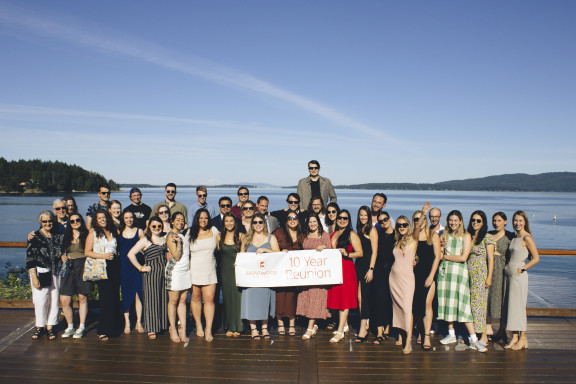 Alumni
As an alum, your relationship with Brentwood is lifelong: this will forever be your school and you are always welcome here.
Old Brentonians come from 78 countries worldwide—and myriad occupations and adventures past, present, and yet to come—but you are all linked by the bond of a shared experience. No matter where you go, you can always find a fellow Brentwood alum. Perhaps you can find them with us! See below for upcoming events, Old Brentonian-exclusive social media, and publications for the Brentwood Family.
66p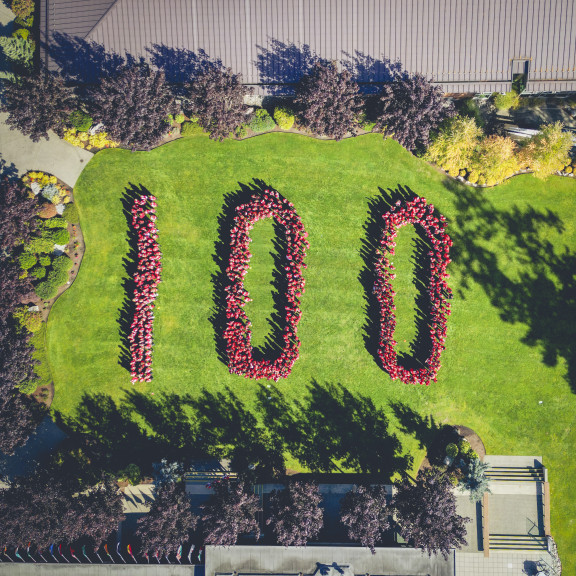 Centenary Bash
Saturday, June 22, 2024 - 5:00 pm to Midnight
Celebrating a Century of Passing the Torch
Brentwood College School invites you to a dinner and dance under the stars on Campbell Commons. Cocktail Attire.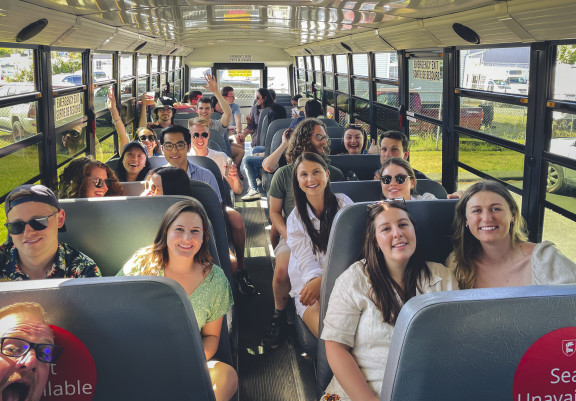 Upcoming Events
Old Brentonians come together near and far to rekindle old friendships, meet new contacts, share favourite Brentwood memories, and stay up to date on School developments. Brentwood camaraderie fills the room every time alumni get together and the events are always a relaxed, fun experience.
Need a place to stay? View our local accommodation recommendations >
50p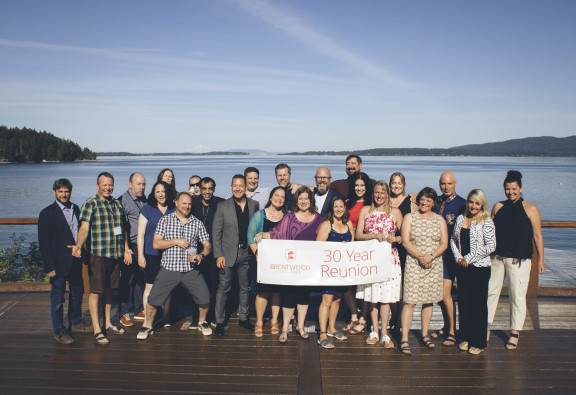 2024 Summer Reunion Weekend
The Summer Reunion Weekend for Brentwood alumni returns in 2024! Alumni from ANY graduation year are invited back to campus for a wonderful weekend—reliving your favourite Brentwood memories with friends from your own class and beyond. We will celebrate milestone reunions for the classes of 1964, 1969, 1974, 1979, 1984, 1989, 1994, 1999, 2004, 2009, and 2014.
Friday, June 21 - Sunday, June 23, 2024
Location: Brentwood College School
100p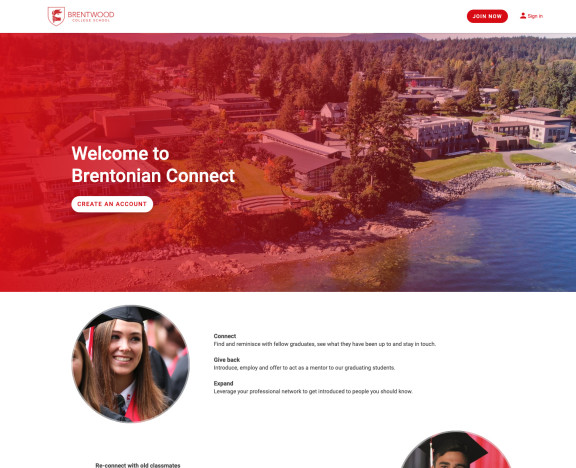 Brentonian Connect
Old Brentonians are spread across more than 55 countries around the world. Despite this fact, it is easier than ever to connect with fellow alumni and stay in touch!
We encourage all alumni to sign up to our exclusive directory and networking platform, Brentonian Connect. Here you can network with thousands of Brentonians, find and post jobs, get event updates, engage in the mentorship program, and support alumni businesses.
In short, there are 3,000 Brentwood family members ready and waiting to hear from you.
75p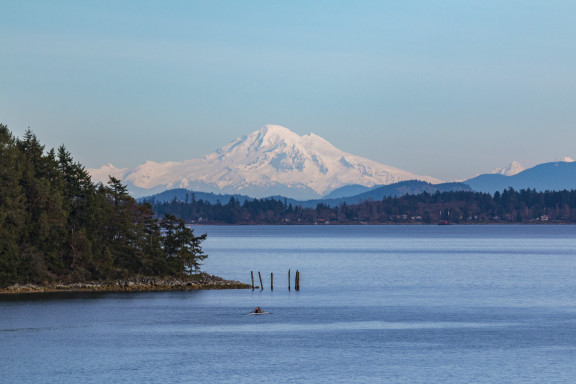 Staying Connected
Mailing list
Stay in the know! Email us to be added to the Alumni Newsletter alumni@brentwood.ca
What have you been up to?
We love to hear about weddings, births, new jobs—any major life event that matters to you and could bring a smile to others!
Send us photos and details of these special moments—perhaps you'll be featured in the next Brentonian Magazine. Let us know when you're in town for a campus visit, too. We love visitors.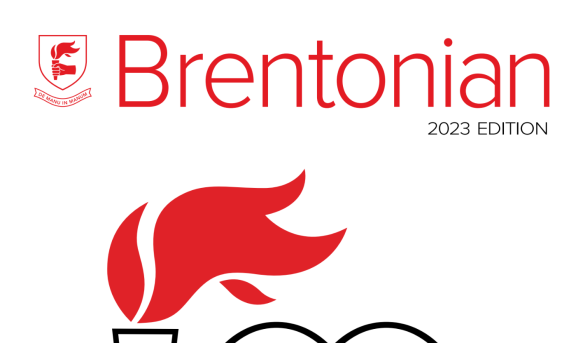 Brentonian Magazine
Brentonian Magazine is the School's annual publication for the Brentwood Family. All former Brentwood students, parents of alumni, and past staff members are entitled to receive a free hard copy of the magazine each year. Ensure that your contact information is up to date so that you do not miss out!