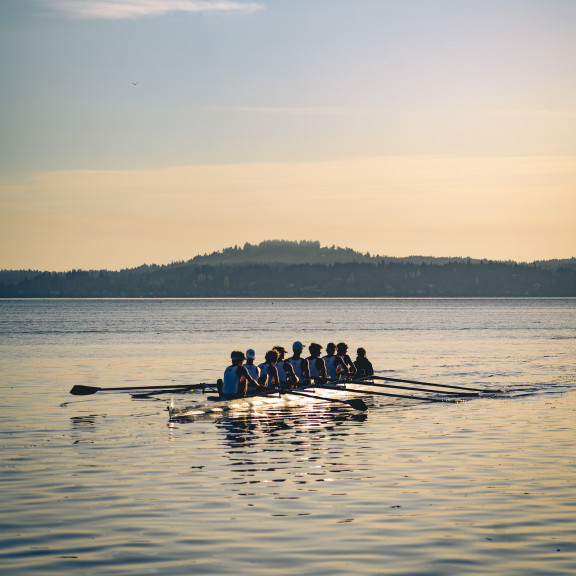 52nd Brentwood Regatta
75p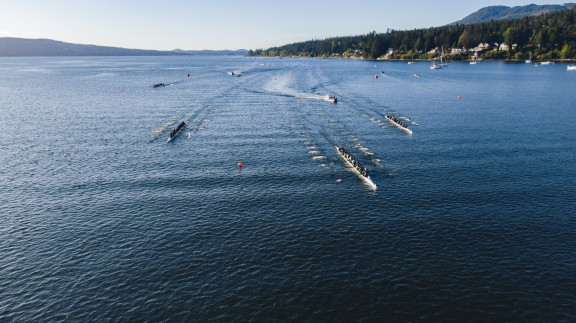 Events, Services & Information
The Brentwood Regatta is a vibrant competition full of excitement and entertainment. In between watching races there are many events and places to explore.
75p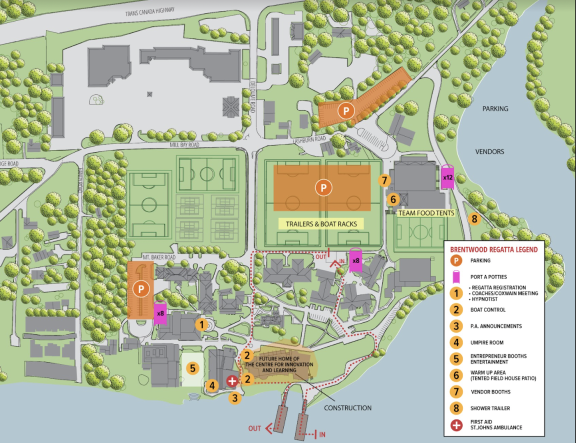 50p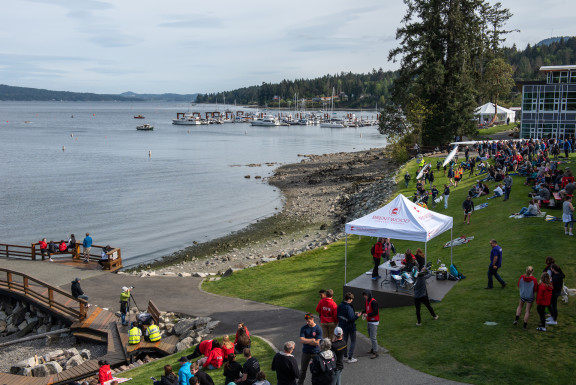 75p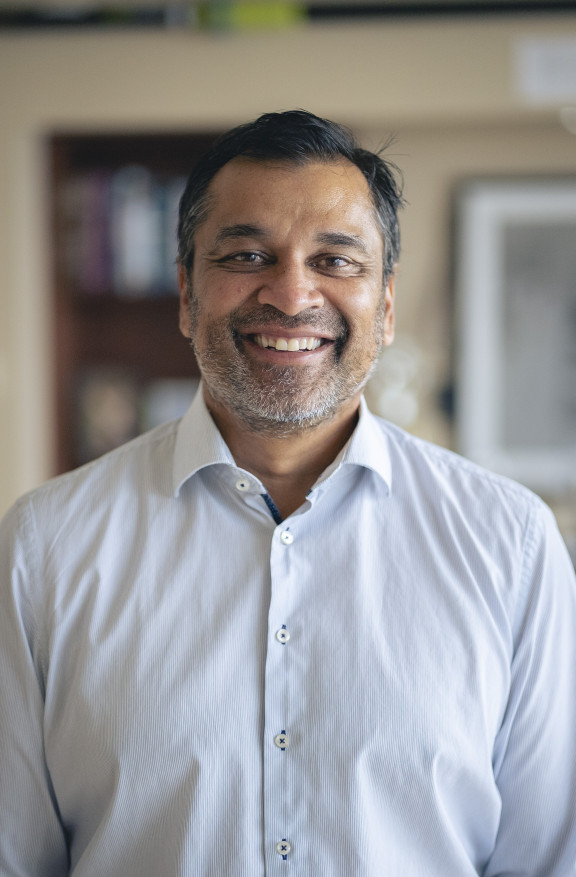 Welcome to the 52nd Brentwood Regatta
We are delighted to welcome you to the 52nd Brentwood Regatta. This showcase of the finest high school rowers in the Pacific Northwest remains anchored in its traditional place in the calendar – the last weekend in April!
For students and staff at Brentwood, the build-up for this event started almost a year ago - in May 2023. From our Grade 10 Entre Booths on Campbell Common to piloting umpire boats to boat holding at the 100-meter starting dock, every detail is stitched together for the nearly 1,500 athletes and coaches to put on the best possible show.
Over the course of these three days, we urge you to soak in every aspect of this special experience that will ripple through the rest of the 2024 regatta season and, if you are lucky, through the remainder of time; for these waters have lifted young students to Olympic glory – who's next?
De Manu In Manum,
Bud Patel
Head of School
66p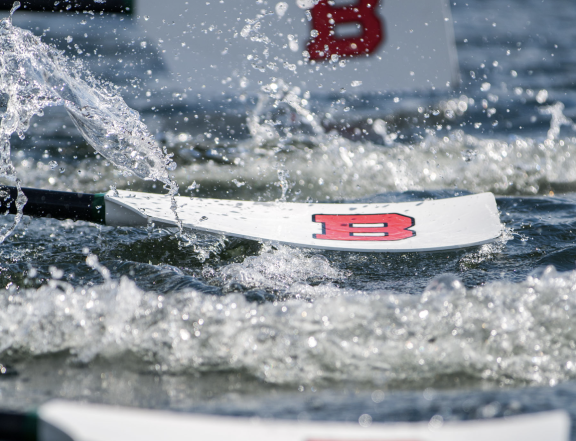 Message from the 2024 Regatta Chair
We are excited to welcome you to the 52nd Annual Brentwood International Regatta, an event that brings Brentwood's stunning oceanfront campus to life. The Brentwood Regatta is rich in tradition with 52 years of racing and comradery.
The Brentwood Regatta started with humble beginnings over 50 years ago and continues to grow exponentially each year as a result of the hard work and dedication put in by the entire Brentwood community. We are delighted to welcome over 15 international clubs this year. The regatta is a true embodiment of Brentwood's culture of care, where the students, faculty, staff and local community come together to create an unforgettable experience for athletes and fans around the world. This event is not merely an athletics event, but a culmination of the Brentwood culture of grit and joy.
We look forward to opening our gates and invite you to share with us the celebration that is the Brentwood Regatta.
Spencer Manton
Regatta Chair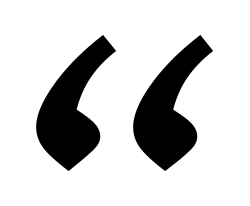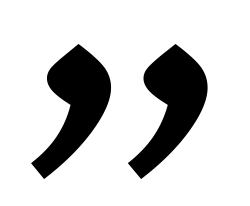 The Brentwood Regatta is an immersive regatta experience, that for many of our young athletes cements a love for our sport, community and the joys of competition. The event caters to every athlete, from the newest novice to the most advanced youth rowers in the region and beyond. The experience and efficiency of the organizers is second to none and the energy and spirit the entire school displays is infectious and exciting.The regatta is a rare combination of fun, community and competition, in a spectacular setting on Mill Bay. Our athletes look forward to the occasion with much anticipation and cannot wait to return again. There is no other event that delivers what Brentwood does. It is a unique and legendary weekend in the youth rowing world.
Nick Haley
Head Coach, Rose City Rowing Club