33p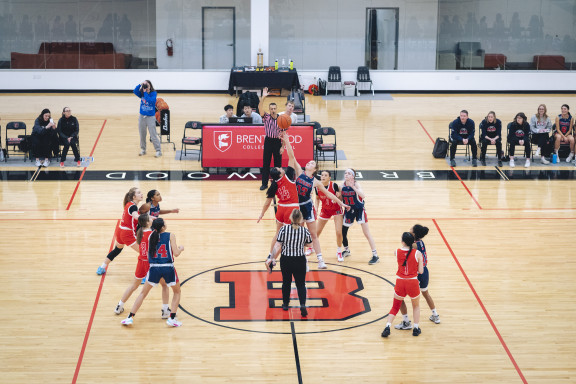 Basketball
Brentwood Basketball has many strengths, drawing on the passion and experience of our coaches and the high calibre of our facilities. The program offers boys and girls the opportunity for competition each year through both league play and tournaments. Whether they are developing skills in the off-season, or fighting for a provincial championship, players always work hard and enjoy what they do.
150p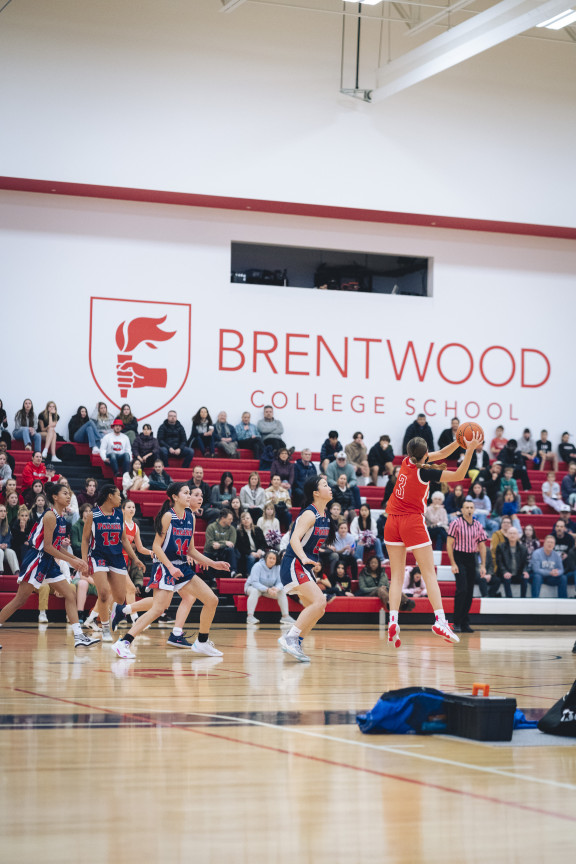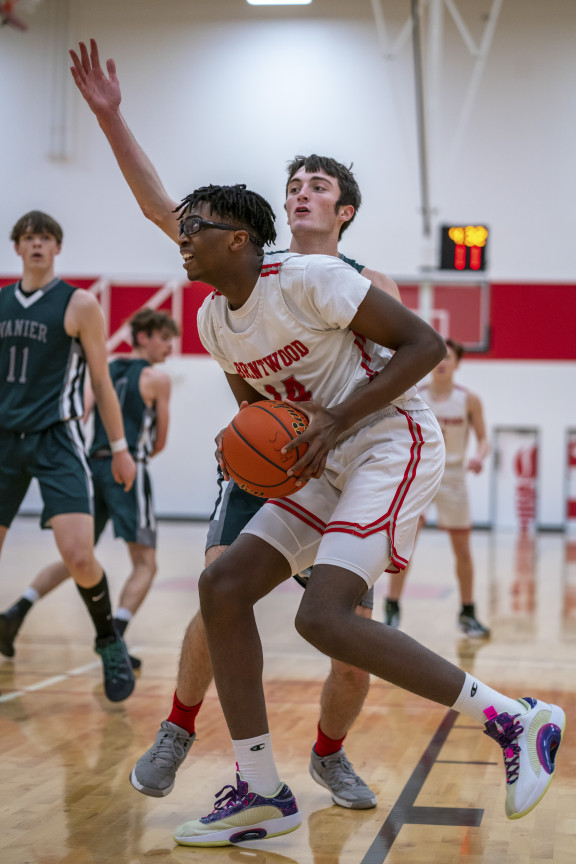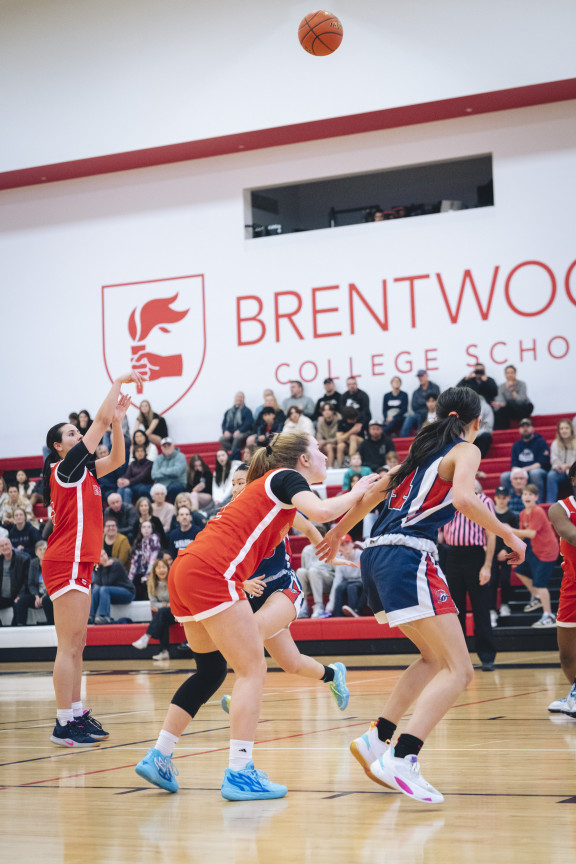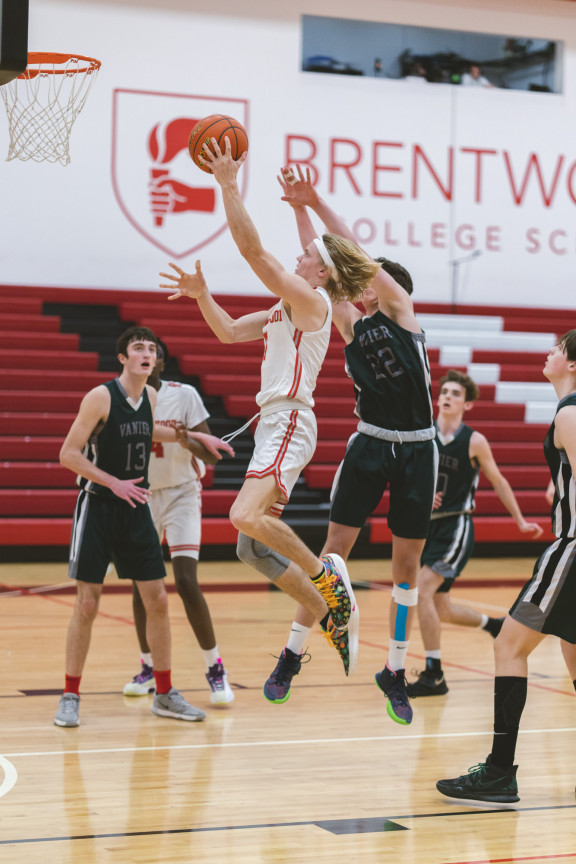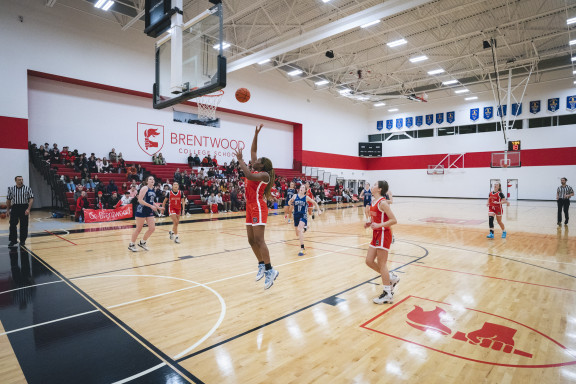 Several of our students have gone on to play basketball at their post-secondary schools. Brentwood coaches have experience at the professional and collegiate level, and are committed to providing our players with every opportunity to improve.
If you are new to basketball, you can learn to play in both the fall and spring terms. If you are a committed competitive player, you can take this program year-round. Brentwood Basketball emphasizes skill development, commitment to teammates, and a love of the game. The Brentwood Senior Boys' Team won Gold at the BC Secondary Provincial Championships in both 2017 and 2018, Bronze in both 2020 and 2022, and Silver in 2023. The Senior Girls' Team won Silver at Islands in 2023 and qualified for Provincials twice running in the past two years.
75p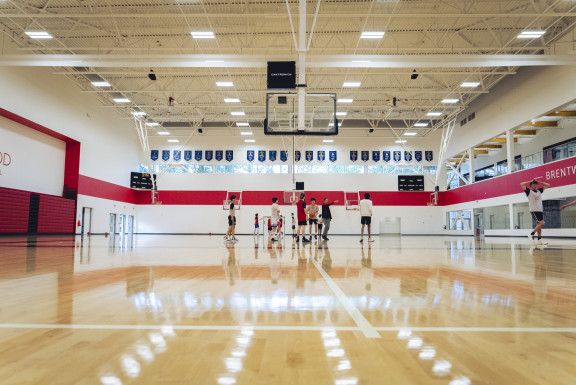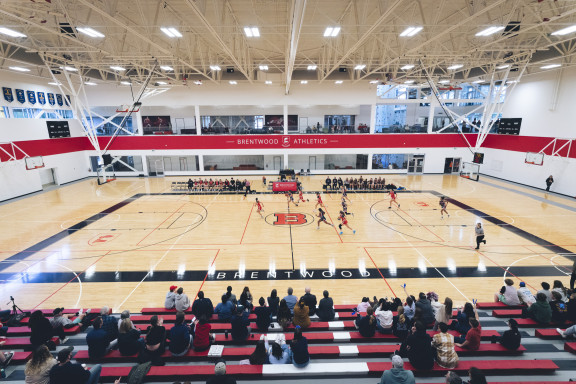 Basketball Facilities
The Eldon and Anne Foote Athletic Centre is home to our basketball program. Comfortably one of the best gymnasiums in the province, the Wheaton Gym has space enough for two full-sized basketball courts, and includes four change rooms and four digital scoreboards. Our Strength & Conditioning Centre also provides players with another opportunity to further their athletic abilities.